Volunteer recruitment
Singapore Freshers' Event
This page highlights the potential help that is available to organisers from fellow Group members, current students, recent graduates and student societies. Tips for working with volunteers are also included.
Alumni Group members
Fellow Group members can provide practical support, such as:
Finding a suitable venue, organising refreshments and preparing event supplies
Registering and mingling with attendees
Setting up and packing up
We particularly recommend involving members who are recent graduates, because their experience of being a student at Cambridge will be more recent. Why not speak to the Group Chairperson, President or Secretary about the best way to promote the opportunity to members?
Current students and recent graduates
You are strongly encouraged to involve current students and recent graduates, for the reasons outlined below:
The vast majority of feedback from previous attendees confirms that speaking to current students is the best thing about Freshers' Events and the main incentive for going
Students and recent graduates can give a credible, relatable and up-to-date exposition of what it is currently like to be at Cambridge and how to prepare for the endeavour
They can participate in a question and answer session, or provide a short presentation about student life
They can provide an extra pair of hands for setting up, registering attendees and clearing up
Your Group is likely to benefit from staying in touch with these potential future members
How to recruit current students and recent graduates
Please try to recruit a diverse group of volunteers representing a broad range of Colleges and courses/disciplines
Help to recruit current students and recent graduates is available to organisers who register their events by the first deadline and request such help on their event registration form. Once recruited, volunteers will be put in touch with you for details about the role and your prompt response will be appreciated. You might find it useful to read the volunteer role profile and our tips for working with volunteers below. Please note that we cannot guarantee the recruitment of volunteers for Freshers' Events
If your Group has hosted a Freshers' Event before, why not invite back previous attendees and volunteers?
Ask fellow Group members if they are in contact with current students or recent graduates to approach for help
(UK only) Ask the Schools Liaison Officer for your area to promote the opportunity to current students, including those holding College Access Officer roles
Student societies
Groups with an equivalent student society in Cambridge are encouraged to involve them in your Freshers' Events and other student engagement activities. You could, for example:
Co-host the Freshers' Event together, thus gaining their help with organising and promoting it
Invite members of their committee to your event to mingle with attendees
Ask if they would be willing to provide a short presentation about the student society and life at Cambridge
Find out if they will be hosting an orientation event for new students in Cambridge at the beginning of term and promote it at the Freshers' Event
To check if your Group has an equivalent student society, visit www.societies.cam.ac.uk, www.cusu.co.uk/directory, or contact the Alumni Engagement team.
Back to top​​​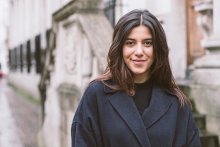 Tips for working with volunteers
Please help your volunteers feel welcomed, valued and supported by taking these steps. 
Before the event
On arrival
During the event
After the event