University Library
All alumni are able to access the main University Library for free.
Visiting and borrowing
Alumni can visit the Library by providing their CAMCard along with photo ID. They may sign in up to four guests.
Those wanting to study and borrow in the Library will need to visit Registration and provide either their CAMCard or proof address and a photo ID, along with a completed application form. Registration cards are valid for three years, free of charge. Alumni who hold the Cambridge MA or higher degree may borrow 20 books for 8 weeks.
Appointments at the Reader Registration Office can be made on +44 (0)1223 333030, and can be booked for the following times: 09:10-12:30 and 14:10-16:30 Monday-Friday, 09:10-12:30 and 14:00-15:30 on Saturdays.
To find out more about using the UL and the application process for getting your reader's card, please visit the University Library website. 
The UL online
In partnership with the UL we also offer all alumni online access to selected online journals. Information about the resources can be found on our journals and online resources webpage.
There are a number of other ways to explore the treasures of the UL online; Cambridge Digital Library hosts archives, manuscripts and rare books from the UL's Special Collections that can be browsed from anywhere in the world.
The University Library hosts two major exhibitions a year, showcasing items from their rich collections - visit the exhibitions virtually at exhibitions.lib.cam.ac.uk.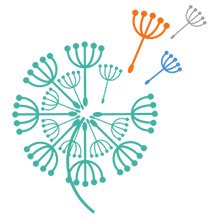 Share your PhD research with the world!
Cambridge is offering to support the digitisation of PhD theses for alumni who are prepared to make their PhD freely available on the university's repository, Apollo. Read more