After the event
Newcastle Freshers' Event
There are a few follow-up tasks for organisers that we ask you to complete.
Submit your attendee registration form
Please submit your attendee registration form to the Alumni Engagement team within two weeks of your event, following the instructions on the Attendee registration form page.
If we receive your form within seven calendar days of your event, you will be entered into a free prize draw to win a £50 voucher to use online or in store at Heffers (Blackwell's) Bookshop. Terms and conditions apply. 
Share your feedback
After the event, you will be provided with a link to a short online survey. We will welcome your feedback on all aspects of Freshers' Events to help improve our support to organisers. We will respond to your feedback before the end of December.
Attendee feedback
On receiving your attendee registration form, we will contact your event attendees for their feedback and share any responses with you by the end of December. We hope this will give you an idea of what worked well and provide some suggestions for next time.
Stay in touch with attendees
It is recommended that you keep in contact with your event attendees throughout their time at Cambridge. Please note that this must be done in accordance with the data protection legislation for your Group's area. Guidance for Groups based in the European Economic Area is available at the bottom of the Run a Group page.
We suggest starting with an email thanking attendees for coming to your event and inviting them to join your mailing list. You could follow this with invitations to any events taking place during the Christmas vacation and continue to promote the Group's student engagement activities throughout the academic year. Why not invite them to next year's Freshers' Event as current student volunteers?
The organiser of the Cambridge Society of Paris's event shares how the Group stays in contact with attendees at the bottom of this page.
Stay in touch with volunteers
Please show your appreciation to volunteers by contacting within a few days of the event to thank them for their involvement. 
Current students: keep them informed of the Group's events and student engagement activities and invite them back to help at next year's Freshers' Event
Recent graduates: invite them to join the Group and/or sign up to the mailing list. Please signpost them to other Groups if they are based in a different area
Schools Liaison Officer (UK only): ask about opportunities for the Group to get involved with outreach activities in the area and consider co-hosting your Freshers' Events together going forward
Student societies: team-up with your Group's equivalent student society for events and other initiatives. Working together is likely to ensure a smooth transition for members from the student society to the Alumni Group when they graduate. To find out if your Group has an equivalent student society, visit www.societies.cam.ac.uk, www.cusu.co.uk/directory, or email the Alumni Engagement team
Next year's events
The Alumni Engagement team will review the year's Freshers' Events and start planning for the coming year in December. Groups will be contacted from March onwards with an invitation to host an event.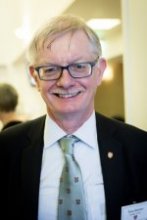 Case study: Cambridge Society of Paris
Freshers' Events organiser Tony Banton (Trinity College 1975), who is Honorary Secretary of the Cambridge Society of Paris and an Alumni Advisory Board member, shares his tips for keeping in touch with attendees below:
"We offer attendees free membership of the Society for three years. Most accept and we keep in touch with them through general mailings. We contact those who don't respond a couple of times with reminders of our membership offer and then, if they still don't join, we apply data protection rules and delete them from our lists. The new approach this year is an event we are holding on 1st February in Cambridge, specifically targeted at our current student members - most of whom have attended our Freshers' Events as new students, or current student volunteers, over the last three years. The invitation will also be the last chaser to the non-joiners, hoping they will want to come along."