Alumni Book Club
Read and connect with your fellow alumni
Join Cambridge alumni for stimulating conversations about our bimonthly book selection. Discussions will be moderated by a dedicated group leader, who will share additional content and ask questions to prompt debate.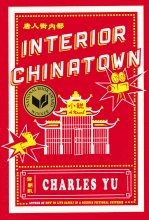 January - March 2022
Interior Chinatown by Charles Yu
Willis Wu dreams of being King Fu Guy rather than Generic Asian Man—his role in his own life. Every day he goes to Golden Palace, where they film Black and White, a procedural cop show. Willis suddenly finds himself in the limelight, but he's about to discover so much more!
Playful but heartfelt, a send-up of Hollywood tropes and Asian stereotypes—Interior Chinatown is Charles Yu's most moving, daring, and masterful novel yet.
Suggested Reading Schedule
On January 6th, reply to our Before the Book question, then open the book and dive into the reading
By January 20th, finish reading Acts I and II
By January 27th, finish reading Act III and IV
By February 3rd, finish reading Act V
By February 17th, finish reading Act VI
By March 3rd, finish reading the book and then visit our community forum to discuss final impressions and reflections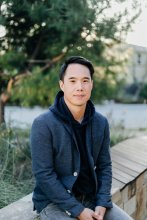 A Live Q&A Author Talk with Charles Yu, author of Interior Chinatown
Wednesday 9 March
Yu will answer your questions about his dynamic novel and dig deeper into the development of "Generic Asian Man".