Alumni Book Club
Read and connect with your fellow alumni
Join Cambridge alumni for stimulating conversations about our bimonthly book selection. Discussions will be moderated by a dedicated group leader, who will share additional content and ask questions to prompt debate.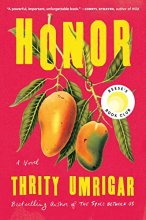 October - December 2022
Honor: A Novel by Thrity Umrigar
In this riveting and immersive novel, bestselling author Thrity Umrigar tells the story of two couples and the sometimes dangerous and heartbreaking challenges of love across a cultural divide.
Suggested Reading Schedule
On October 14th, reply to the Before the Book question and begin reading Honor
By October 28th, finish reading through Chapter 7
By November 4th, finish reading through Chapter 15
By November 10th, finish reading through Chapter 24
By November 25th, finish reading through Chapter 33
By December 9th, finish reading the book and comment in our After the Book discussion topic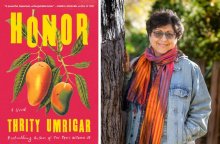 Live Author Talk with Thrity Umrigar, author of Honor: A Novel
Wednesday, 7th December at 7pm (GMT)
Register now and enjoy the opportunity to hear from Thrity Umrigar as she discusses Honor. Umrigar will take part in a moderated interview and answer questions about her powerful novel. Throughout the reading period, we invite you to help shape our Author Talk by submitting your questions to the forum here. Sharing questions in advance not only helps frame the discussion but also gives you a chance to get answers to lingering questions.