Congratulations class of 2020
Congratulations on completing your course
Having completed your course, you join a community of over 290,000 alumni and over 200 University Alumni Groups around the world. We hope you enjoy being part of this remarkable network and maintain your connection with Cambridge throughout your life.
Alumni get a number of benefits and services from the University, including:
On-going access to support from the Careers Service, including the new Handshake Cambridge platform
Online access to selected journals and other resources
A free alumni email address
A free, award-winning alumni magazine (CAM) three times a year by post or email - or both
Discounts on lifelong learning opportunities from the University
Access to the University Library, University Centre, Sports Centre and Social Club
Due to the current global pandemic, we are unable to provide you with your CAMCard, which identifies you as a member of the University and comes with lots of local offers. This will be sent to you in due course.
How to set up access to your alumni benefits
If your student account has not yet been closed, you can set up your alumni benefits AND migrate your student emails. To start the process, please confirm your details. After your student account has been closed, you can still set up access to alumni benefits and services but your student emails will no longer be available.
We'll use the details you leave with us to send you the alumni magazine and monthly alumni e-newsletter. Please check the information we have for you is correct and make any changes.
You'll be able to set up your new alumni email after completing the initial registration process.
Certificates and transcripts
You will not be able to obtain a degree certificate without graduating (in absence or in person). However, if you have fulfilled the requirements of your course, you can still claim to have completed your degree and obtain a transcript to confirm this.
Further information on certificates and transcripts >
Share your celebrations
Celebrating at home or somewhere new? Share your photos and videos with us and we'll post a selection on our website and social media.
Why not also follow the University on Instagram and use the graduation filter?
What if I'm not actually leaving?
If your account isn't being closed for any of the following reasons, you can choose whether to set up your alumni email account now or only activate it when you are leaving.
You might be:
Continuing at Cambridge as part of your course plan, eg clinical studies for Medicine or Veterinary Medicine
Studying a higher degree at Cambridge, eg MPhil or PhD
Continuing at the University or Colleges in another role, eg employee, etc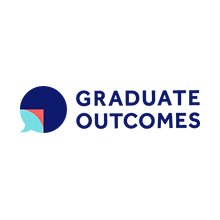 One last thing...
We know it's a while away, but 15 months after you graduate, you'll be contacted for the Graduate Outcomes survey, which asks about where your degree has taken you. The results may be used by current and future students to consider potential careers after their course.
It's a national survey run by the Higher Education Statistics Agency (HESA). To ensure that you're included, please keep your contact details up-to-date with us.