Two Pulitzer Prize wins for Cambridge alumni
Two Cambridge alumni have been awarded 2021 Pulitzer Prizes for journalism. 
Ed Yong
Ed Yong (Pembroke 1999) received this year's prize for Explanatory Reporting, 'for a series of lucid, definitive pieces on the COVID-19 pandemic'.  His winning collection of work included articles on 'How the Pandemic Will End', 'How the Pandemic Defeated America', and 'Where Year Two of the Pandemic Will Take Us'.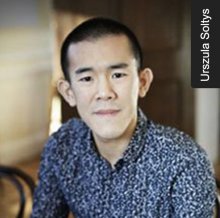 Ed writes for The Atlantic, where he covers a broad range of scientific stories. For his coverage of the COVID-19 pandemic, he also won the George Polk Award for science reporting and the Victor Cohn Prize for medical science reporting.
Ed's writing has also been featured in the New Yorker, the New York Times and Scientific American. His TED talk on mind-controlling parasites has been viewed over 1.5 million times.
At Cambridge, Ed studied Natural Sciences at the Department of Zoology.
Alison Killing
Alison Killing (King's College 1999) was jointly awarded this year's prize for International Reporting, making her the first architect to receive a Pulitzer Prize.
Alison was recognized by the Pulitzer board for her work with Buzzfeed News, where she investigated alleged internment camps in China. The Pulitzer board commended Alison for 'a series of clear and compelling stories that used satellite imagery and architectural expertise… to identify a vast new infrastructure built by the Chinese government for the mass detention of Muslims'. 
Alison completed her Bachelor's degree at Cambridge's Department of Architecture.
She is an architect, geospatial analyst, urban designer, and founder of Killing Architects – a studio for architectural research and design. 
Alison uses geospatial data as an investigative tool to examine social issues, including social media surveillance and modern migration routes. By collaborating with journalists, she strives to develop new investigative and storytelling techniques that make full use of digital media.