Walk in the Himalayas
Price details
Prices per person sharing room, including flights. Single room supplement £90.
Indus Experience aim to be as flexible as possible for new bookings and have reduced holiday deposits to £250 per person until further notice. There will be no extra cost should you request a refund or postpone travel plans, in the event that a trip can't go ahead due to Foreign Office advice or overseas government restrictions.
Discover the foothills of the Himalayas at your own pace
Enjoy the superlative scenery in the foothills of the Himalayas on this wonderful walking holiday. Indus Experiences has chosen flexible routes among the hills that are suitable for people of all abilities. This way you can admire the scale and grandeur of the mountains without having to climb them. In the Binsar Sanctuary (alt 1650 – 2500m), you will have the opportunity to walk along forest trails, through rhododendron, oak, pine and cedar woodland, to reach broad cultivated terraces as you come close to the village. Whilst walking, look out for pine marten, monkeys, barking deer and mountain goat.
Binsar Wild Life Sanctuary
Immerse yourself in the unspoilt countryside of the Binsar Wildlife Sanctuary, a beautiful mountain nature reserve clad in forests of oak, pine and rhododendron. Enjoy some of the most unspoilt landscapes of India, overlooking great Himalayan peaks of Nanda Devi, Trishul and Panchachuli. Binsar lies at the heart of the Kumaon hills at an altitude of 1,500 to 2,500 m, about 20 km from the district capital of Almora. This is a wonderful place to discover wildlife. The Binsar Sanctuary is home to deer, wild boar, porcupine, pine martens, langur monkeys and several breeding pairs of leopard, while birds include various species of woodpecker, eagles and vultures.
With your own walk leader, spend your days walking the magnificent footpaths through terraced fields and wooded hillsides, enjoy picnics with views of the high mountain peaks and encounter a wealth of wildlife. Relax and spend time absorbing the local life and natural beauty in this amazing place and meet welcoming people, keen to share their way of life.
Highlights
Explore the town of Almora ( 22 kms) and the local Lala bazaar
Experience the Udupi restaurant – a south Indian speciality
Visit the stunning Jageswar Temples - over 100 Hindu temples dated between 7th and 12th century
Experience the rich cultural heritage of Himalayas and engage with local communities
To view the full itinerary, please visit Indus Experiences website.
Tour operator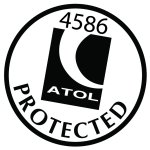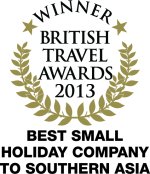 Address:
Unit 4 Artisan Place, 23 Ladysmith Road, Harrow, HA3 5FE, UK
Telephone:
+44 (0)208 901 7320