Professor Geoff Horrocks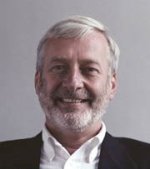 Geoff Horrocks is Emeritus Professor of Comparative Philology at the University of Cambridge and a Fellow of St John's College. 
Prior to his retirement he was the co-investigator on two successfully completed AHRC-funded projects, one (in the Faculty of Modern and Medieval Languages) to produce the world's first grammar of the medieval Greek vernacular, the other (in the Faculty of Classics) to study the impact of Greek language and culture on the peoples of ancient south Italy.   Both have resulted in major, ground-breaking publications. 
In 2012 he was awarded an honorary doctorate by the National and Capodistrian University of Athens in recognition of his contributions to Greek linguistics, and in the academic year 2017/18 he was invited to give the annual Modern Greek Culture Lecture at the University of Chicago.
For over 45 years he has been giving lectures, seminars and conference papers world-wide, and has also lectured regularly on Oxbridge alumni tours as well as contributing to a recent television series on code-breaking.  He is the author of many books, book chapters and articles dealing with all aspects of linguistic theory, and with the history and structure of the Latin and Greek languages from their earliest records.  In the case of Greek, this involves a time span of of some 3,500 years, from the Aegean Bronze Age (Mycenaean/Linear B) to the present day, making Greek a vast and uniquely important resource for the understanding of language change. 
Some recent publications
Holton, D.W., G.C. Horrocks, M. Janssen, I. Manolessou, T. Lendari, and N. Toufexis (2019), The Cambridge Grammar of Medieval and Early Modern Greek, CUP.
Horrocks, G.C. (2020), "What's in the middle? two voices or three in Ancient Greek?", in: Keria: Studia Latina et Graeca XXII.2, 7-23.
Horrocks, G.C. (2020), "Byzantine literature in 'classicised' genres: some grammatical realities (V-XIV CE)", in: K. Bentein and M. Janse (eds.), Varieties of Post-Classical and Byzantine Greek, Berlin and Boston, 163-178.
Horrocks, G.C. (forthcoming 2024), "In the Mood? - Some Thoughts on the Use of the Optative in Post-Classical Literary Greek", to appear in G. Dι Bartolo and D. Kölligan (eds.), in a volume in the series Trends in Greek and Latin Linguistics, De Gruyter, Berlin and Boston.
Horrocks, G.C. (forthcoming 2024), "Three and a half millennia of Greek: biology, logic and experience", to appear in G. Longobardi and P. Crisma (eds.), The Oxford Handbook of Diachronic and Historical Linguistics, OUP.
Positions:
Emeritus Professor of Comparative Philology
Fellow of St John's College, Cambridge
Website: Cambridge University webpage