Oberammergau Passion Play 2020
A moving tradition only performed every ten years
Departing: Wednesday 19 August 2020
Returning: Wednesday 26 August 2020
Duration: 8 days

Performed once per decade as a thank-offering for being spared the plague, in 2020 the villagers of Oberammergau are once again offering their moving Passion Play, now world-renowned. Combining this moving performance with five nights exploring the very scenic adjacent Austrian Alps, stay in St Gilgen by the Wolfgangsee, enjoying guided visits to the surrounding historic towns and scenic lakes.
Accompanying lecturer Professor Bridget Heal will give a series of enlightening lectures on religion, art and society in late-medieval and early modern Germany and Austria. A day will also be spent in the historic musical town of Salzburg, culminating in a Mozart dinner concert.
Highlights
Gain extra insight into the origins, context and later history of the play with accompanying lecturer Professor Bridget Heal, an expert in European religious culture and history
Enjoy Oberammergau for two days spending a full afternoon and evening at the play with 1st class tickets and uninterrupted views
Spend five nights in the beautiful adjacent Austrian Alps visiting the Salzkammergut Lake district, St Wolfgang and Salzburg
HISTORY AND THEATRE
ACTIVITY RATING: LOW
Booking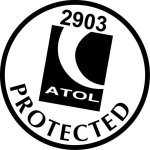 Address:
13 The Avenue, Kew, Richmond, Surrey, TW9 2AL
Telephone:
+44 (0)20 8940 4114
*Price details
Price per person, including flights and tips. Without flights £2,095. Single supplement £380.
$3,213 - please note that this US Dollar price is based on the exchange rate in June 2019. Contact the operator for the most up-to-date price information.