India - A Glorious History
Dr Rima Hooja
(Wolfson 1976)
Consultant Director, Maharaja Sawai Man Singh II Museum City Palace, Jaipur
Price details
Price per person sharing a twin or double room, including flights. Single room supplement £865/$1,124
*Please note the US Dollar price is based on the exchange rate in June 2019. Contact the operator for the most up-to-date price information.
Delve into the fabulous and fascinating history of India. Explore the culture of the Mughals with their superb architecture and intriguing personal histories. Learn about the Sikh religion and feel the very heart of Amritsar visiting the outstanding Golden Temple. In Delhi probe deep into the glory of the Mughal rulers, whilst in Agra, admire the sensitivity of the architecture of the Taj Mahal and the strength and dominance of Agra Fort.
The sheer genius of the Astronomical Observatory in Jaipur is incredible, but well matched by the magnificence of Amber Fort and the delight of the Palace of Winds. Finally, take a day trip to Tilonia Barefoot College and interact with the students as they participate in their vocational studies.
Highlights
Visit the Partition Museum in Amritsar
Visit Talonia Barefoot College near Jaipur
Visit the craft studio in Agra to see the intricacy of marble inlay work
Tour operator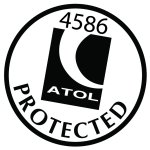 ,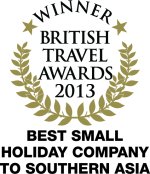 Address:
Unit 4 Artisan Place, 23 Ladysmith Road, Harrow, HA3 5FE, UK
Telephone:
+44 (0)208 901 7320