Greece's Northern Kingdoms
Dr Milena Melfi
Curator of casts of Greek & Roman sculptures, Ashmolean Museum and Lecturer of Classical Archaeology, New College
Price details
Price per person. Single Supplement £450.
*Please note that this US Dollar price is based on the exchange rate in June 2019. Contact the operator for the most up-to-date price information.
Fascinating archaeological sites
We follow in the footsteps of conquerors and cross mountainous landscapes while exploring Northern Greece's Kingdoms and their successors. Three conquering kings arose from northern Greece, Pyrrhus of Epirus, and Philip II and his son Alexander the Great in Macedonia.
Epirus boasts famous sanctuaries and monuments to victory, while palaces, houses, painted tombs and exquisite pebble mosaics survive at the Macedonian cities of Verghina and Pella. Travel to towering Meteora, deep in the Pindus Mountains, where sky-scraping Byzantine monasteries perch on pinnacles of rock – built as a means to withdraw from the world and see the Roman imperial grandeur of Thessaloniki.
This tour of Northern Greece is full of fantastic archaeological sites, marked over the centuries by a cornucopia of peoples and cultures.
Highlights
Visit the richest ancient burial ever found in Europe, the tomb of Philip II and its extraordinary museum below the great tumulus of Verghina
See the vertiginous, 14th-century Meteora monasteries, each on a separate crag
Spend a day exploring wonderful ancient sites of Thessaloniki
Tour operator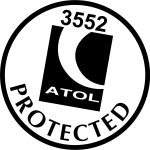 Address:
The Clock Tower, Unit 4, Oakridge Office Park, Southampton Road, Whaddon, Salisbury, SP5 3HR
Telephone:
+44 (0)1722 713800