Desert Architecture of Rajasthan
Princes and palaces in India's desert state
Departing: Friday 2 March 2018
Returning: Saturday 17 March 2018
Duration: 16 days

Rajasthan is consistently India's best-loved tourist destination, famous for its multitude of forts and fine palaces built over many centuries by its former Rajput kings and warlords.Travel through the northern and central parts of the region, bordering the Thar Desert, where the royal architecture developed its own unique flavour as architects and craftsmen responded to the challenges of the terrain.
Visit Rajasthan's major cities, from the world-famous buzzing metropolis of Jaipur with its beautiful palaces and bustling markets, to the delightfully quiet and remote outpost of Nagaur, where you can explore the recently restored Garden Palace.
Highlights:
Enjoy the magnificent fort and palace museum of Mehrangarh in Jodhpur
Visit Bikaner and stay in the Maharaja's former shooting lodge by the lake at Gajner
Explore the deserted towns of Shekhawati, famed for its painted houses
HISTORY AND ARCHITECTURE
ACTIVITY LEVEL: MEDIUM
Booking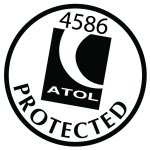 ,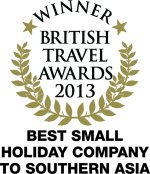 Address:
Unit 4 Artisan Place, 23 Ladysmith Road, Harrow, HA3 5FE, UK
Telephone:
+44 (0)208 901 7320
*Price details
* Per person sharing including international flights from London. Single supplement £1,345/$1,600.
$4,365 - please note that this US Dollar price is based on the exchange rate in April 2017. Contact the relevant operator for the most up-to-date price information.