Cruise along Croatia's Dalmatian Coast
Exclusive cruise from Dubrovnik to Split
Departing: Sunday 13 September 2020
Returning: Sunday 20 September 2020
Duration: 8 days

Visit the beautiful Dalmatian coast of Croatia from Dubrovnik to Split, cruising from island to island amid beautiful turquoise seas. Walk within Dubrovnik's Venetian old town with its limestone pavements and evocative city walls. Enjoy the Gothic-Renaissance Sponza Place and note the few bullet holes remaining after the siege in the Yugoslav war 1991-1992.
Explore the stunning national park of the island of Mljet enclosing a lake on which there is a Benedictine Monastery. The 'Barbara' will also moor in the harbour of Korčula, a wonderfully preserved medieval city known to the Knidian Greeks as 'Black Corcyra' because of its dark pine forests. Marco Polo is said to have been born here and his house will be visited.
Discover the island of Hvar with its fields of lavender and where the churches house paintings by Tintoretto and Bellini. Explore the ancient city of Split contained within the walls of a massive palace heavily fortified built for the Roman Emperor, Diocletian and where he retired in 305AD. This Palace became the core of modern-day Split; bars, shops, restaurants and houses nestle amidst the historic city's atmospheric cobbled lanes. Visit the Cathedral of St. Dominius, built in the 7th century AD the main part of which is Emperor Diocletian's Mausoleum.
Highlights
Join Dr Peter Sarris, a Roman, Medieval and Byzantine Historian, providing insight on the ancient ports of Dubrovnik and Split
Explore the islands of Mljet, Korčula and Hvar, each in their own way unique
Enjoy the local cuisine and exclusive use of the motorsailer MS Barbara with just 16 en-suite cabins
ARCHAEOLOGY AND ANCIENT HISTORY/CRUISE
ACTIVITY RATING: LOW
Booking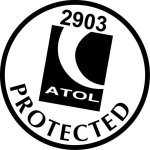 Address:
13 The Avenue, Kew, Richmond, Surrey, TW9 2AL
Telephone:
+44 (0)20 8940 4114
*Price details
Price per person, not including flights. Single supplement £1,450.
$4,053 - please note that this US Dollar price is based on the exchange rate in June 2019. Contact the operator for the most up-to-date price information.