CERN
Departing: Sunday 17 June 2018
Returning: Thursday 21 June 2018
Duration: 5 days

Join experimental particle physicist Professor Ian Shipsey on a visit to Geneva to explore fundamental questions about the structure of our universe.
Enjoy a private visit to CERN, where physicists are conducting ground-breaking research into dark matter and subatomic particles using the world's largest and most complex scientific instruments, including the Large Hadron Collider.
Whilst in Geneva, there will also be time to explore some key city sights, such as the beautiful Art Deco Palais des Nations, Europe's UN headquarters.
Highlights:
Enjoy lakeside Geneva with a walking tour of the old town
Discover the Bibliotheca Bodmeriana, one of the most important private libraries in the world, containing papyri from the New Testament
Travel to the ISDC Data Centre for Astrophysics in Versoix to learn about High Energy Astrophysics and Young Stars
SCIENTIFIC/HISTORY AND ARCHITECTURE
ACTIVITY LEVEL: LOW
Booking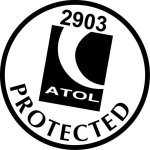 Address:
13 The Avenue, Kew, Richmond, Surrey, TW9 2AL
Telephone:
+44 (0)20 8940 4114
*Price details
* Per person sharing, not including international flights. Flights from London from £160 including taxes. Single supplement £460/$645.
$2,795 - please note that this US Dollar price is based on the exchange rate in April 2017. Contact the relevant operator for the most up-to-date price information.