Ancient Macedonia
Alexander the Great and the birthplace of the Hellenistic World
Departing: Saturday 5 May 2018
Returning: Saturday 12 May 2018
Duration: 8 days

Discover the tumultuous forces which propelled the small ancient kingdom of Macedon (in modern-day Greece) into a global empire extending as far as modern Pakistan.
Learn about Philip II and his son, the self-proclaimed demi-god Alexander the Great, whose actions changed the face of Europe and Asia forever.
Visit the ancient city of Pella and Philip's eponymous city of Philippi, and explore vibrant Thessaloniki, Greece's second city, with its wonderful Classical, Byzantine and Ottoman remains.
Highlights:
Visit the UNESCO World Heritage site of Aigai, the burial place of Philip II, where Alexander was proclaimed King
See the Temple of the Nymphs where a young Alexander was taught by the philosopher Aristotle, and Stageira, the birthplace of Aristotle
Explore the sacred city of Dion, with its renowned sanctuary dedicated to Zeus
ARCHAEOLOGY AND ANCIENT HISTORY
ACTIVITY LEVEL: MEDIUM
Booking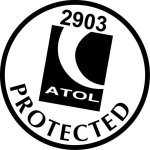 Address:
13 The Avenue, Kew, Richmond, Surrey, TW9 2AL
Telephone:
+44 (0)20 8940 4114
*Price details
* Per person sharing, not including international flights. Flights from London from £150 including taxes. Single supplement £230/$325.
$3,635 - please note that this US Dollar price is based on the exchange rate in April 2017. Contact the relevant operator for the most up-to-date price information.