Alsace Lorraine Barge Cruise
Along the Historic Rhine Canal
Departing: Friday 3 April 2020
Returning: Thursday 9 April 2020
Duration: 7 days

Join medieval historian Dr Rowena Archer on this very popular barge cruise through the heart of Alsace Lorraine, where French and German cultures entwine.
Take in the wonderful scenery and architecture from the bright lounge or sundeck of the privately chartered hotel barge, Madeleine with just 11 cabins, ensuite bathrooms and large windows. Launched in 2014 and designed using modern furnishings and bright fabrics, she is one of the most attractive barges in France.
For the energetic, there are opportunities to cycle along the towpath - bicycles are carried on board. In Strasbourg, visit the Cathedral of Notre Dame, one of the finest in Europe, and the medieval riverside district of 'Petite France'. Enjoy the experience of barging through the picturesque Marne-Rhine Canal and cruising towards little known Alsatian towns. Appreciate the beautiful scenery of the Zorn valley and Vosges mountains and travel along the famous "Route Des Vins". Spend time in 'chocolate box' medieval Riquewihr for a wine-tasting of local Alsace wines. Be enchanted by the town of Colmar, renowned for its magnificent medieval and Renaissance buildings, 13th-century collegiate church, and the waterside Little Venice district. Wonder as the barge is lifted 45m at the incredible inclined plane of Arzwiller boat lift, an amazing feat of engineering. Admire the imposing window by Marc Chagall in the small Cordeliers Chapel in Sarrebourg. 'The Peace' is 12m high and glows with its vivid blues, reds and greens symbolizing the Garden of Eden with Adam and Eve and the Serpent and the Tree of Life.
Highlights
Discover Strasbourg's medieval riverside district and visit Notre Dame Cathedral
Explore medieval Colmar and the 15th century 'Hansel and Gretel-style town of Riquewihr.
Visit the chapel of the Cordeliers in Sarrebourg and see the stained glass window created by Marc Chagall
HISTORY AND ARCHITECTURE/CRUISE
ACTIVITY RATING: LOW
Booking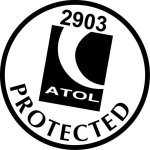 Address:
13 The Avenue, Kew, Richmond, Surrey, TW9 2AL
Telephone:
+44 (0)20 8940 4114
*Price details
Price per person, not including flights or Eurostar. Single supplement £1,850.
£3,773  - please note that this US Dollar price is based on the exchange rate in June 2019. Contact the operator for the most up-to-date price information.