A geology field trip to Oman
Departing: Sunday 1 December 2019
Returning: Wednesday 11 December 2019
Duration: 11 days

Take this rare opportunity to explore the landscapes and geology of Oman. It is suited to amateur geologists who want to learn about Oman and to apply their existing knowledge in the field.
Oman is a fascinating country on the easternmost part of the Arabian Peninsula, its history and culture shaped in no small part by its geography. From the desert sands of the Empty Quarter to the jagged peaks of the Semail ophiolite and the towering limestone cliffs of Jebel Akhdar, Oman boasts an exceptionally varied landscape of incredible mountains, beautiful coastline and friendly local people.
Discover this geological paradise including the world's largest and best exposed ophiolite, eclogites, sheath folds, fantastic exposures of Mesozoic limestones and ancient Tethyan Oceanic seamounts, as well as amazing deserts and beautiful coastline. Visit Wadi Nakhr – Oman's own Grand Canyon – Jebel Akhdar, the Saiq Plateau and coastal exposures around As Sifah.
Highlights
Traverse Jebel Akhdar (3,000m), the highest peak in Eastern Arabia 
Explore the magnificent coastline around Muscat including Bandar Jissa
Study the world's largest and best exposed sheath fold along Wadi Mayh Gorge
GEOLOGY
ACTIVITY LEVEL: MEDIUM
View detailed itinerary and how to book: www.indusexperiences.co.uk/alumni-travel/a-geology-field-trip-to-oman
Booking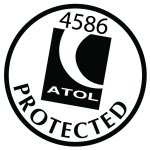 ,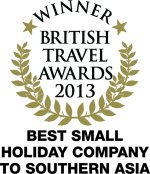 Address:
Unit 4 Artisan Place, 23 Ladysmith Road, Harrow, HA3 5FE, UK
Telephone:
+44 (0)208 901 7320
*Price details
Price per person, cost includes international flights from UK. Single room supplement is £1,420/$1,917.
$6,745 - please note that this US Dollar price is based on the exchange rate in June 2018. Contact the relevant operator for the most up-to-date price information.