Global Cambridge London
Global Cambridge London
Wednesday 24 January 2024,

6.30pm

to

8.30pm

GMT
Wednesday 24 January 2024,

6.30pm

to

8.30pm

GMT
Music is mysteriously interlinked with our deepest emotions, memories and associations. It can whisk us from despair to joy in the blink of an eye, connect us to each other, and support our wellbeing on social, cognitive and physical levels. What is our experience of music, and how can we broaden its benefits?
Join Vice-Chancellor Professor Deborah Prentice – herself a keen and accomplished pianist – Emeritus Professor of Music and Science Ian Cross, and journalist and BBC Radio 1 broadcaster Vick Hope (Emmanuel 2007) for a conversation about the life-affirming world of music in its myriad forms, expressions and effects. Discover the ways music speaks to us all and learn about Cambridge's initiatives around music and the richness and importance of the arts more broadly in our lives.
The evening will include drinks, networking, a performance by student musician
Speakers
Professor Deborah Prentice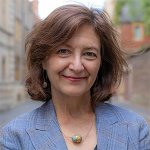 Professor Deborah Prentice became the University of Cambridge's 347th Vice-Chancellor on July 1, 2023.
An eminent psychologist, Professor Prentice carried out her academic and administrative career at Princeton University, which she first joined in 1988. She rose through the academic ranks and took on administrative responsibilities of increasing scope, chairing the Department of Psychology for 12 years, serving as Dean of Faculty for three years, and then serving six years as Provost, with primary responsibility for all academic, budgetary, and long-term planning issues.
Her academic expertise is in the study of social norms that govern human behaviour – particularly the impact and development of unwritten rules and conventions, and how people respond to breaches of those rules. She has edited three academic volumes and published more than 50 articles and chapters, and she has specialised in the study of domestic violence, alcohol abuse and gender stereotypes.
The University Council nominated Professor Prentice for appointment as Vice-Chancellor in September 2022. Her appointment was subsequently approved by the Regent House.
Professor Ian Cross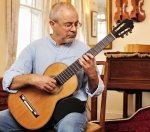 Ian Cross is Emeritus Professor of Music and Science and Emeritus Fellow of Wolfson College, having retired in 2021 as Director of the Centre for Music and Science (CMS). During his time at CMS Ian led a lively group of graduate students and postdoctoral researchers exploring music, its materials, and its effects from a wide range of scientific perspectives.  
Ian's early research helped set the agenda for the study of music cognition, and he has since published widely in the field of music and science, from the psychoacoustics of violins to the evolutionary roots of musicality. His recent research has followed three main tracks: the relationships between speech and music as interactive media; the effects of engagement in group musical activities on the capacity for and expression of empathy; and the ways in which we engage with musical scores.  
Ian is presently Principal Investigator on a Leverhulme-funded project in CMS entitled Score Design for Music Reading: Cognitive and Artistic Perspectives. He is on the editorial advisory boards of numerous journals, a trustee ofSEMPRE, a governor of the Music Therapy Charity and chair of trustees of KJV Community Choir. He is editor-in-chief of SAGE's online Open Access journal with SEMPRE, Music & Science, and is also a guitarist. 
Vick Hope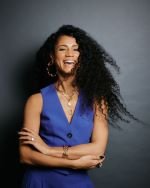 Victoria Nwayawu Nwosu Hope is a British TV and radio presenter, journalist, and published author. Vick hosts three shows a week across BBC Radio 1, Going Home with Vick and Jordan alongside Jordan North, and Life Hacks and Official Chart: First Look alongside Katie Thistleton. The Sunday Times dubbed Vick a 'voice of a generation' when she started at BBC Radio 1 in 2020. 
Vick hosts the Women's Prize for Fiction podcast series Bookshelfie after she was on the 2021 judging panel. In the summer of 2022, Vick hosted her own television show Vick Hope's Breakfast Show which aired on ITV every Sunday morning. Vick currently presents on the BBC's The One Show and Morning Live. 
Vick previously hosted the Capital Breakfast show on Capital FM with Roman Kemp and Sonny Jay, Crufts on Channel 4, Carnage on Sky One, Trending Live on 4Music, and FYI Daily on ITV2. She was also a backstage presenter for ITV's The X Factor in 2019 after becoming the digital reporter for The Voice UK in 2018. Vick is the red-carpet host of the BAFTA Film Awards and the BRIT awards. In October 2020, it was announced that Vick would host a new ITV Hub sister show entitled I'm a Celebrity...The Daily Drop.  
As well as presenting, Vick has worked as a print and broadcast journalist for ITN and publications including The Argentina Independent and Marie Claire as a columnist. In 2017 Hope won the Broadcasting Powerhouse Award at the Marie Claire Future Shapers Awards. Vick also has two published children's books.  
She is a human rights activist and an ambassador for both Amnesty International and Help Refugees.
Booking information
Location
King's Place
London
N1 9AG
United Kingdom