Global Cambridge: AI and power
Global Cambridge: AI and power
Thursday 21 May 2020,

12.30pm

to

1.20pm

BST
Thursday 21 May 2020,

12.30pm

to

1.20pm

BST
Global Cambridge offers our alumni around the world the opportunity to hear from and engage with leading Cambridge academics.
Our first digital Global Cambridge webinar featured the Vice-Chancellor, Professor Stephen J Toope who presented and moderate a discussion with Dr Seán Ó hÉigeartaigh, Executive Director of the Centre for the Study of Existential Risk and Dr Kanta Dihal, a postdoctoral researcher. Together, they discussed the benefits and challenges arising from our increasing use of artificial intelligence, including its use in addressing the many threats posed by the current pandemic, but exploring more broadly the use of artificial intelligence that is integral to – and sometimes invisible in – our daily lives.
A recording of this webinar is now available to watch on YouTube.
Speakers
Professor Stephen J Toope (Trinity 1983)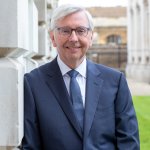 Professor Stephen J Toope OC, LL.D. is 346th Vice-Chancellor of the University of Cambridge, the first non-UK national to hold the post. He was Director of the Munk School of Global Affairs at the University of Toronto, and President, the University of British Columbia. A former Dean of Law, McGill University, Toope was also Chair of the United Nations Working Group on Enforced and Involuntary Disappearances.
Professor Toope publishes in global journals on human rights, international dispute resolution, international environmental law, the use of force, and international legal theory, and has lectured at universities around the world.
His current book project with Professor Jutta Brunnée explores mechanisms and processes fostering stability and change in international law.
Dr Seán Ó hÉigeartaigh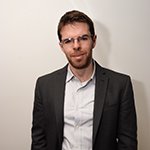 Dr Seán Ó hÉigeartaigh is the Director of the AI:Futures and Responsibility programme (AI:FAR) at the Leverhulme Centre for the Future of Intelligence, an interdisciplinary centre that explores the opportunities and challenges of artificial intelligence.  He is also Co-director of Cambridge's Centre for the Study of Existential Risk (CSER), a research centre focused on emerging global risks and long-term challenges.
Dr Ó hÉigeartaigh's research spans the impacts of artificial intelligence and other emerging technologies, horizon-scanning and foresight, and global risk. He led research programmes on these topics at the Future of Humanity Institute (Oxford) from 2011-2015, was founding Executive Director of the CSER, and co-developed both the Strategic AI Research Centre, and the Leverhulme Centre for the Future of Intelligence. His paper An AI Race: Rhetoric and Risks (with Stephen Cave) recently won joint best paper at the inaugural AI Ethics and Society Conference. Dr Ó hÉigeartaigh has a PhD in genome evolution from Trinity College Dublin.
Dr Kanta Dihal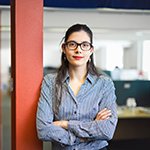 Dr Kanta Dihal is a postdoctoral researcher within the AI: Narratives and Justice programme at the Leverhulme Centre for the Future of Intelligence. She is the Principal Investigator on the Global AI Narratives project and the Project Development Lead on Decolonising AI.
In her research, Dr Dihal explores the ways in which fictional and non-fictional stories shape the development and public understanding of artificial intelligence. She has published on AI narratives in Nature and Nature Machine Intelligence and is co-editor of AI Narratives: A History of Imaginative Thinking About Intelligent Machines (Oxford University Press, 2020). Dr Dihal's work intersects the fields of science communication, literature and science, and science fiction. She has a DPhil in English from the University of Oxford.
Booking information
Booking for this event is now closed.