Global Cambridge: Achieving zero-carbon flight and land-based power
Global Cambridge: Achieving zero-carbon flight and land-based power
Tuesday 14 July 2020,

5.00pm

to

5.50pm

BST
Tuesday 14 July 2020,

5.00pm

to

5.50pm

BST
There is a broad-scale need for the aviation and power generation sector to decarbonise rapidly. This need has grown exponentially in light of the COVID-19 Pandemic, which has ground global air travel and laid bare the environmental challenges of returning to the old business as usual.
Pro-Vice-Chancellor, Professor Andy Neely OBE, who moderated a conversation with Professor Robert Miller, Director of the new Whittle Laboratory, and Cambridge alumna Dr Masha Folk, now working at Rolls-Royce. Together they discussed the ways The new Whittle Laboratory (and the National Centre for Propulsion and Power) will scale world-leading capability in rapid technology deployment to around 80 per cent of the technologies required to decarbonise aviation and power generation.
It is a vision of national and global significance, which would put Britain at the heart of a zero-carbon future for flight and power.
Speakers
Professor Andy Neely OBE
Professor Andy Neely is Pro-Vice-Chancellor for Enterprise and Business Relations at the University of Cambridge.  He is a Fellow of Sidney Sussex College, former Head of the Institute for Manufacturing (IfM) and Founding Director of the Cambridge Service Alliance. He is widely recognized for his work on the servitization of manufacturing, as well as his work on performance measurement and management. Previously he has held appointments at Cranfield University, London Business School, Cambridge University, where he was a Fellow of Churchill College, Nottingham University, where he completed his PhD and British Aerospace. He was Deputy Director of AIM Research – the UK's management research initiative – from 2003 until 2012 and was elected a Fellow of the Academy of Social Science in 2008 and a Fellow of the Royal Academy of Engineering in 2018.  He was awarded an OBE in the 2020 New Year's Honours list.
Professor Robert Miller
Professor Rob Miller is Chair in Aerothermal technology, a Fellow of Gonville and Caius College, and Director of the Whittle Laboratory, the Rolls-Royce Whittle University Technology Centre and the UK EPSRC Centre of Doctoral Training in Future Propulsion and Power. 
His research focuses on the decarbonisation of the aerospace and the power generation sectors. He is passionate about the practical applications of his research, holding 11 patents and working closely with industries such as Rolls-Royce, Mitsubishi Heavy Industries, Siemens and Dyson. 
Rob's research awards include the Institution of Mechanical Engineers Thomas Hawksley Gold Medal (2010) and the American Institute of Aeronautics and Astronautics Air Breathing Propulsion Award (2008). He has won the American Society of Mechanical Engineers Best Paper Award eight times and the most prestigious award in the field, the Gas Turbine Award, three times, one of only three people to have won it more than twice since it was first awarded in 1963.
Dr Masha Folk (Gonville and Caius 2014)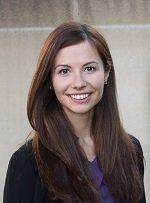 Dr Masha Folk graduated from The Ohio State University with a Bachelor of Science degree in Aerospace Engineering, before commencing her first role at Rolls Royce, where she completed the graduate training programme and undertook a master's degree at Purdue University. In 2014 she was accepted into the EPSRC Centre for Doctoral Training Program in Gas Turbine Aerodynamics at Cambridge under the supervision of Professor Rob Miller. Masha's research at the Whittle Laboratory examined the impact of combustor turbulence on turbine loss mechanisms.  Zonta International recognised her contribution to applied aerodynamics in 2015, awarding her the Amelia Earhart Fellowship. In 2019, the ASME Turbomachinery Committee selected the technical paper on combustor turbulence by Masha and co-authors Rob Miller and John Coull as one of the Best Papers in the annual Turbo Exposition, the Society's premier turbomachinery technical event. On completing her PhD, Masha returned to Rolls-Royce in Indianapolis where she is a specialist in combustor-turbine aerodynamics.