Global Cambridge in Dublin
This event is in the past.
Meet alumni in your area, hear from Cambridge's leading experts and discuss challenging questions at Global Cambridge in Dublin.
Saturday, 27 October 2018 -

2.00pm

to

5.00pm

IST
Take a journey through an invisible world and discover the keys to the materials of the future.
Hear from Professor Paul Midgley and colleagues about their cutting-edge understanding of materials at the smallest scales, unlocking revolutionary approaches across a hugh array of fields, from biosciences, to technology, to engineering.  Your host for the afternoon is Pro-Vice-Chancellor Professor Eilís Ferran (St Catharine's 1980).
Following the discussion, continue the conversation at a reception – a great opportunity to network with Cambridge graduates and friends.
Speakers
Pro-Vice-Chancellor for Institutional and International Relations
Professor of Company and Securities Law, Faculty of Law
Fellow of St Catharine's College
Professor Eilís Ferran is the Pro-Vice-Chancellor for Institutional and International Relations. This role is responsible for the University's human resources policy and strategy as well as oversight and development of the University's international engagement.
Eilís is Professor of Company and Securities Law in the University's Faculty of Law, where she served as Chair of the Faulty from 2012 to 2015, and Tom Ivory Professorial Fellow in Law at St Catharine's College.
Her main research interests are corporate finance law, financial regulation and general company law. She has advised and given evidence to Parliamentary committees, including serving as the Specialist Adviser to the House of Lords European Union Committee in its inquiry into banking union in 2012.
Eilís is the founding editor of the Journal of Corporate Law Studies (Hart Publishing) and serves on numerous advisory boards and committees, including the Cambridge Endowment for Research in Finance, the Board of Advisors to the Yale Program on Financial Stability, the Academic Advisory Board of the Asian Institute of International Financial Law, and as a Director of the Margaret Beaufort Institute of Theology.
She is a member of the European Company Law Experts Group (ECLE) and a former member of the European Banking Authority's Stakeholder Group.
Professor Paul Midgley FRS
Professor of Materials Science
Head of the Department of Materials Science and Metallurgy
Fellow of Peterhouse
Professor Paul Midgley FRS is Professor of Materials Science and Head of the University's Department of Materials Science and Metallurgy. He studied Physics at the University of Bristol, receiving his PhD in 1991 for electron microscopy studies of high-temperature superconductors. He held two Research Fellowships at Bristol before moving to Cambridge in 1997, becoming Professor of Materials Science in 2008. He is a Professorial Fellow at Peterhouse. 
Paul's interests lie primarily in transmission electron microscopy, studying the structure and function of materials at high spatial resolution in two or three dimensions. He has pioneered the development of electron tomography beyond the nanometre scale, combining techniques to improve vastly the three-dimensional characterisation of diverse categories of materials. He has also extended the application of precession electron diffraction — a technique used for determining the structure of inorganic crystals — to materials with particularly valuable properties.
Paul's many awards and prizes include the Institute of Materials Rosenhain Medal and the Ernst-Ruska Prize of the German Microscopy Society. In 2014 he was elected a Fellow of the Royal Society and, in 2016, an Honorary Fellow of the Royal Microscopical Society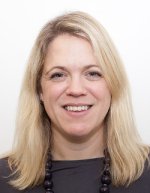 Following undergraduate studies and a PhD at Swansea University, Dr Rachel Evans undertook a postdoctoral fellowship in the Marie Curie Training network CIPSNAC (Colloidal and Interfacial Properties of Synthetic Nucleic Acid), spending time in the University of Coimbra and the Université Paris-Sud. She returned to Portugal in 2008 with an independent FCT postdoctoral fellowship shared between the University of Coimbra and University of Aveiro. In 2009 she took up a lectureship at Trinity College, Dublin and was appointed the Ussher Assistant Professor of Device Fabrication in 2011, elected to Fellowship in 2015 and promoted to Associate Professor in 2016. She moved to the University of Cambridge in 2017. She is a Fellow and Director of Studies at Jesus College. Her awards include the Dillwyn Medal for STEMM and the RSC/SCI Macro Group UK Young Researchers Medal. This year, she was elected as a Fellow of both the Institute of Materials, Minerals and Mining and the Royal Society of Chemistry.
Malavika Nair graduated with a BA and MSci in 2016. Her research interests lie primarily in the characterisation of biomaterials, and she is currently undertaking a PhD on three-dimensional environments for controlled tissue regeneration funded by the Gates Cambridge Trust and Geistlich Pharma AG. Her project centres on the creation of medical devices known as collagen scaffolds, which can be used to promote repair and regeneration at the site of injury. Her research focuses on employing innovative characterisation techniques that probe the structure of collagen scaffolds at various length and time scales. Understanding the structure of collagen is vital to tissue engineering applications to promote the growth of vastly different tissues ranging from the skin to our bones.
Booking information
Booking has now closed for this event.
Location
Law Society of Ireland
Dublin 7
Ireland