Dangerous Minds - Dismantling the myths surrounding Nietzsche
Dangerous Minds - Dismantling the myths surrounding Nietzsche
Thursday 9 March 2023,

6.30pm

to

9.30pm

CET
Thursday 9 March 2023,

6.30pm

to

9.30pm

CET
Guests were joined by our host Tom Pitts (Queens' 1991) and Dr Martin Ruehl (Queens' 1991), Associate Professor in German History and Thought, for dinner and a discussion on Friedrich Nietzsche.
Friedrich Nietzsche (1844-1900) is widely regarded as one of the most influential philosophers of the modern era. Yet the main point of his philosophy remains misunderstood. In this talk, Dr Martin Ruehl dismantled some of the abiding myths about Nietzsche, notably those concerning his concept of the "superman", his relationship with Richard Wagner, his views on Jews and Judaism and his appropriation by the Nazis. Dr Ruehl's aimed to show that Nietzsche was a much more dangerous thinker than modern interpreters allow. His social and political ideas, in particular, pose a fundamental challenge to some of our most deeply held liberal-democratic beliefs. It is precisely the radicalism of this challenge, however, that constitutes his continuing importance.
Speakers
Tom Pitts (Queens' 1991)
Tom Pitts is Head of LionRock Europe. After graduating from Queens' College, he began his career at DE Shaw and has subsequently held leadership positions at both Morgan Stanley and Credit Suisse in leverage finance, equity derivatives, cash equities, and private placements in both London and Hong Kong before moving to Zurich to set up LionRock's Europe office. He currently sits on the board of Clarks Shoes and was previously a board member at Inter Milan. 
Dr Martin Ruehl (Queens' 1991)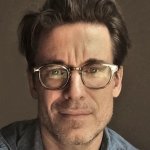 Martin A. Ruehl teaches German intellectual history at the University of Cambridge. His research concentrates on the ideas and ideologies that shaped German society in the period between Bismarck and Hitler, in particular the philosophy of Friedrich Nietzsche and its reception since the 1890s. He has published books and articles on Nietzsche, Burckhardt and Thomas Mann. His monograph The Italian Renaissance and the German Historical Imagination, 1860-1930 (Cambridge 2015) was shortlisted for the Gladstone History Book Prize of the Royal Historical Society. In 2017, he was awarded the Pilkington Prize for Teaching Excellence.