Cambridge Conversations: When is a school not a school? Education during the COVID crisis
Cambridge Conversations: When is a school not a school? Education during the COVID crisis
Thursday 11 June 2020,

4.00pm

to

4.50pm

BST
Thursday 11 June 2020,

4.00pm

to

4.50pm

BST
Cambridge Conversations webinars allow you to listen, connect and engage with current Cambridge thinking, wherever you are.
All over the world, schools have closed for varying lengths of time during the COVID-19 crisis. Parents, often juggling their own work alongside other responsibilities, must supervise their children's study while teachers have had the stressful task of developing lesson plans suitable for presentation online. The third Cambridge Conversations webinar will bring together Dr Ems Lord, Director of the NRICH Project, and Dr James Biddulph, Head Teacher at the University of Cambridge Primary School. Together, they will tackle the dilemmas posed by schooling at home, and discuss long-term strategies to deal with the disruption to standard education caused by the large-scale lockdown.
Professor Dame Madeleine Atkins, President of Lucy Cavendish College will introduce the panel and moderate the webinar. There will also be the opportunity to participate in a real-time Q&A session.
You can take a look at our previous Cambridge Conversation webinars on YouTube.
Speakers
Professor Dame Madeleine Atkins (Girton 1971)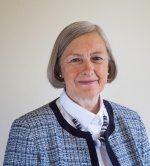 Madeleine became the 9th President of Lucy Cavendish College, Cambridge University, on 1st October 2018. 
Madeleine's background includes reading Law and History as an undergraduate at Cambridge, teaching in a large comprehensive school in Huntingdon, and completing a Ph.D. and post-doctoral research contracts at the University of Nottingham. 
Following various senior positions at Newcastle University, including Pro-Vice-Chancellor, she was Vice-Chancellor of Coventry University between 2004 and 2013. Madeleine then joined the Higher Education Funding Council for England (HEFCE) as its Chief Executive in January 2014, retaining that post until March 2018. 
Dr James Biddulph (Homerton 2000)
Dr James Biddulph (Homerton 2000) is the Headteacher at the University of Cambridge Primary School. James started his career in education in the foothills of Nepal after completing a degree in English and Music from the University of Durham. Following his PGCE teaching qualification, he worked in Stratford, East London, where his passion for music, the arts and creativity led him to being awarded the London Outstanding New Teacher of the Year in 2003. He gained Advanced Skills Teacher status, spending several years supporting the development of primary and secondary teachers in Newham. His first Deputy Headship was in a failing inner city school, which was turned around within 18 months. He then joined another failing school, also successfully removed from 'special measures', before becoming the first Headteacher of Avanti Court. Following the completion of two Masters' degrees, he completed his PhD at Cambridge University. His focus was the diversities of creative learning in ethnic minority immigrant children's family homes.
 
Dr Ems Lord FCCT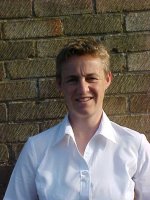 Dr Ems Lord FCCT is the director of the NRICH project at the University of Cambridge — a collaborative project bringing together expertise from the Faculties of Education and Mathematics to support mathematical teaching and learning for ages 3 to 19. Ems is the immediate past-President of the Mathematical Association of Great Britain, a Founding Fellow of the Chartered College of Teaching and a member of the All-Party Parliamentary Group for the Teaching Profession. Her research interests focus on issues affecting widening participation in mathematical education. Ems holds a Research Fellowship in the Sciences at Clare Hall. Before joining NRICH, Ems was a Regional Director for the UK-government's Mathematical Specialist Teacher Programme where she successfully led a large-scale initiative intended to improve student outcomes in learning mathematics.