Cambridge Conversations: Misinformation and conspiracy theories
Cambridge Conversations: Misinformation and conspiracy theories
Wednesday 15 November 2023,

7.30pm

to

8.30pm

GMT
Wednesday 15 November 2023,

7.30pm

to

8.30pm

GMT
Origianl image by Milad Fakurian
Origianl image by Milad Fakurian
From fake news to conspiracy theories, from pandemics to politics, misinformation may be the defining problem of our era. Like a virus, misinformation infects our minds – altering our beliefs and replicating at astonishing rates. Once the virus takes hold, our primary strategies of fact-checking and debunking are an insufficient cure.
Everyone is susceptible to fake news. There are polarising narratives in society, conspiracy theories are rife, fake experts dole out misleading advice and accuracy is often lost in favour of sensationalist headlines. So how and why does misinformation spread if we're all aware of its existence? And, more importantly, what can we do about it?
Speakers
Chris Morris (Emmanuel College 1984)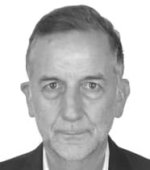 Prior to joining Full Fact in October 2023, Chris was the BBC's first dedicated fact-checker on air and online, pioneering fact-checking on mainstream outlets through his development and leadership of BBC Reality Check. His work covered two general elections, post-Brexit politics, the US Presidential election, the pandemic, and the climate crisis.
Before launching Reality Check, Chris spent more than two decades as a senior correspondent, winning awards and interacting with government and business leaders around the world on a daily basis.
Roger Mosey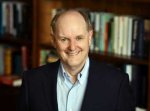 Roger Mosey is the Master of Selwyn College and a Deputy Vice-Chancellor of the University of Cambridge. Previously, he spent most of his career at the BBC. His final role was as Editorial Director, and previous jobs included being Editor of Today on BBC Radio 4; Controller of BBC Radio 5 Live; Head of BBC Television News; Director of Sport and the BBC Director of London 2012.
Sander van der Linden Ph.D
Sander van der Linden, Ph.D., is Professor of Social Psychology in Society and Director of the Cambridge Social Decision-Making Lab in the Department of Psychology at the University of Cambridge. His research looks at how people process (mis)information, how it spreads in online networks, and how we can most effectively prebunk and inoculate people against false information. He leads national consensus reports on the psychology of misinformation and serves on the World Health Organization's (WHO) infodemic working group. He has won numerous awards for his research on human judgment, communication, and decision-making, including the Rising Star Award from the Association for Psychological Science (APS). He co-developed the award-winning fake news game, Bad News, which has been played by millions of people around the world and he regularly advises governments, public health authorities, and social media companies on how to combat the spread of misinformation. He is ranked among the top 1% of highly cited social scientists worldwide and has published over 150 research papers. He frequently appears on international TV and radio and his work is regularly featured in outlets such as the New York Times, Rolling Stone, NPR, and the BBC. He has been described by WIRED magazine as one of "15 top thinkers" and by Fast Company Design as one "four heroes who are defending digital democracy online". He is the author of FOOLPROOF: Why We Fall for Misinformation and How to Build Immunity (2023), which was listed as one of the most anticipated non-fiction books of 2023 by BBC, Cosmopolitan, Apple Books, Men's Health, and Next Big Ideas.
Booking information
Booking for this event is now closed.