Cambridge Conversations: COVID-19 behind the numbers
Cambridge Conversations: COVID-19 behind the numbers
Thursday 14 May 2020,

3.00pm

to

3.50pm

BST
Thursday 14 May 2020,

3.00pm

to

3.50pm

BST
Cambridge Conversations webinars allow you to listen, connect and engage with current Cambridge thinking, wherever you are.
The second Cambridge Conversations webinar will feature Professor Sir David Spiegelhalter, one of the world's foremost biostatisticians, who will unpick the numbers surrounding COVID-19. He will explore the reporting of cases and deaths; explain the bases on which predictions have been made; examine comparisons with the 'normal' risks faced by people; and investigate whether many deaths from COVID-19 could have been expected and have simply been brought forward. He will be joined by Professor Mike Hulme, whose expertise is in climate change, with particular interest in the role of model-based knowledge in strategic and policy decision-making relative to political and cultural values: a question of similar importance for COVID-19. Dr Alexandra Freeman will introduce the panel and moderate the event. Together, they will provide profound analysis as an antidote to the speculation rife in social media. There will also be the opportunity to participate in a real-time Q&A session.
You can take a look at our first Cambridge Conversation, featuring Professor Ken Smith and Dr Nick Matheson, with facilitator Dr Chris Smith of The Naked Scientists podcast, on YouTube.
A recording of this webinar is now available to watch.
Speakers
Dr Alexandra Freeman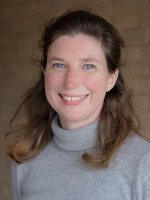 Dr Alexandra Freeman is Executive Director at the Winton Centre for Risk and Evidence Communication. Prior to joining the Winton Centre in 2016, Dr Alex Freeman had a 16 year career at the BBC, working on series such as Walking with Beasts, Life in the Undergrowth, Bang Goes the Theory, Climate Change by Numbers, and as series producer of Trust Me, I'm a Doctor. Her work won a number of awards, from a BAFTA to a AAAS Kavli gold award for science journalism. In addition, Alex worked with associated content across a range of other media – designing websites, games, formal learning resources and social media content – to bring science to the widest possible audience. She is particularly interested in helping professionals such as doctors, journalists or legal professionals to communicate numbers and uncertainty, and in whether narrative can be used as a tool to inform but not persuade. She is an advocate of Open Research practices and the reform of the science publishing system.
Professor Sir David Spiegelhalter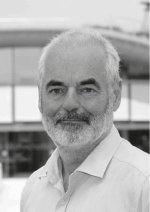 Professor Sir David Spiegelhalter is Chair of the Winton Centre for Risk and Evidence Communication in the University of Cambridge, which aims to improve the way that statistical evidence is used by health professionals, patients, lawyers and judges, media and policymakers. He advises organisations and government agencies on risk communication and is a regular media commentator on statistical issues, with a particular focus on communicating uncertainty. His background is in medical statistics, and in addition to more than 200 refereed publications, and has authored and co-authored several books. He works extensively with the media, and presented the BBC4 documentaries "Tails you Win: the Science of Chance", the award-winning "Climate Change by Numbers", and in 2011 came 7th in an episode of BBC1's Winter Wipeout. Sir David was elected Fellow of the Royal Society in 2005 and knighted in 2014 for services to medical statistics. He was President of the Royal Statistical Society for 2017–18. 
Professor Mike Hulme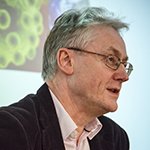 Professor Mike Hulme is Professor of Human Geography, and studies the cultural and epistemic construction of the idea of climate change. Before joining Cambridge in 2017, he was Professor of Climate and Culture and Head of Department at King's College London. Mike was the Founding Director of the Tyndall Centre for Climate Change Research, based at the University of East Anglia.
He led the preparation of several climate reports for the UK Government, and in 2007 the Nobel Peace Prize committee formally recognised his 'significant contribution' to the work of the United Nations' Intergovernmental Panel on Climate Change.
Booking information
Booking for this event is now closed.