Cambridge Conversations: The locked-down mind — how the COVID crisis is affecting our mental health and that of our children
Cambridge Conversations: The locked-down mind — how the COVID crisis is affecting our mental health and that of our children
Thursday 18 June 2020,

3.00pm

to

3.50pm

BST
Thursday 18 June 2020,

3.00pm

to

3.50pm

BST
Cambridge Conversations webinars allow you to listen, connect and engage with current Cambridge thinking, wherever you are.
COVID-19 has caused millions to surf waves of emotion from fear to grief to profound loneliness. The resulting lockdowns have deprived us of our usual lifestyles, removing us from the company of family and friends or — sometimes — intensifying contact. Our daily routines have disappeared as we work or study from home, "meet" people on screens and forego many of the pastimes we enjoy. Professor Ed Bullmore, Head of the Department of Psychiatry, and Professor Sarah-Jayne Blakemore, expert in adolescent mental health, will be joined by facilitator Dr Chris Smith of The Naked Scientists to analyse the effects of COVID-19 and the world's reaction. How do we — and our children — adapt mentally to a crisis of this scale, and what are the long-term ramifications?
Speakers
Professor Sarah-Jayne Blakemore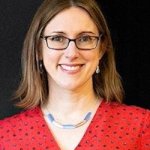 Sarah-Jayne Blakemore is Professor of Psychology and leader of the Developmental Cognitive Neuroscience Group. Her group's research focuses on the development of social cognition and decision-making in the human adolescent brain, and adolescent mental health, running behavioural studies in schools and in the lab, and neuroimaging studies, with adolescents and adults. Sarah-Jayne is a member of the Royal Society Public Engagement Committee, and Chair of the Royal Society of Biology Education and Science Policy Committee. She was Founding Editor-in-Chief of Developmental Cognitive Neuroscience. She was awarded the British Psychological Society (BPS) Doctoral Award 2001, the BPS Spearman Medal for outstanding early career research 2006, the Annual Lecturer Award 2011 by the Swedish Neuropsychology Society, the Young Mind & Brain Prize 2013, the Royal Society Rosalind Franklin Award 2013, the Klaus J Jacobs Prize 2015 and the BPS Presidents' Award 2018. She is a Fellow of the British Academy.
Professor Ed Bullmore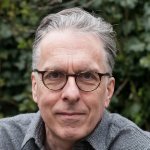 Professor Ed Bullmore is Head of the Department of Psychiatry and Director at the Wolfson Brain Imaging Centre. Ed trained in clinical medicine at the University of Oxford and St Bartholomew's Hospital in London, then worked as a Lecturer in Medicine at the University of Hong Kong, before specialist clinical training in psychiatry at St George's Hospital, and then the Bethlem Royal & Maudsley Hospital, in London. His research career started in the early 1990s as a Wellcome Trust (Advanced) Research Fellow and was initially focused on mathematical analysis of neurophysiological time series. Since moving to Cambridge as Professor of Psychiatry in 1999, his interest in human brain function and structure has increasingly focused on complex brain networks identified in MRI and other brain scanning data. Since 2005, he has worked half-time for GlaxoSmithKline first as Head of GSK's Clinical Unit in Cambridge and since 2013 as Vice-President, Experimental Medicine in ImmunoPsychiatry. He is Clinical Director of the Wellcome Trust/MRC funded Behavioural & Clinical Neuroscience Institute, and Co-Chair of Cambridge Neuroscience. He is an honorary Consultant Psychiatrist and Director of R&D in Cambridgeshire & Peterborough Foundation NHS Trust. He has been elected as a Fellow of the Royal College of Physicians, the Royal College of Psychiatrists, and the Academy of Medical Sciences.
 
Dr Chris Smith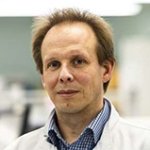 Dr Chris Smith is a consultant medical virologist, lecturer at the University and a Fellow Commoner at Queens' College. Outside the Public Health and Clinical Microbiology Laboratory, Chris co-presents The Naked Scientists, for which he laid the foundations in 1999. He is a science correspondent for the ABC Radio National Breakfast show in Australia, presents '5 Live Science' on BBC Radio 5 Live, and talks science and answers listeners' questions every Friday morning on Primedia's Talk Radio 702 / 567 CapeTalk, in South Africa. He also appears on Radio New Zealand National's 'This Way Up' to talk about recent scientific breakthroughs. Chris created the Royal Society of Chemistry's 'Chemistry World' and 'Chemistry in its Element' podcasts, founded and presented the first 100 episodes of the Nature Podcast for the journal Nature, and launched 'The eLife Podcast' for the eLife open-access online journal. He has published four popular science books.
Booking information
There is no booking fee to attend this event
Event timings
3pm Webinar begins
Conversation between speakers
Q&A facilitated by Dr Chris Smith
3.50pm Event close
Booking will close on Thursday 18 June
Booking for this event is now closed.