The Painting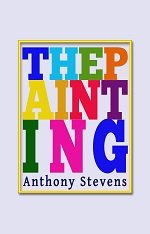 Author: Anthony Stevens (Churchill 1969)
Publisher: Silenos Books
The Painting is a novel for anyone interested in the weird and (sometimes) wonderful world of contemporary art.
The art world is dismayed when famous British neo-conceptual artist Matt Stadleigh is found drowned in the Thames one week before the opening of his first major retrospective exhibition in London. At that opening, everyone is astonished to see his latest creation – kept a close secret till then and radically different from anything he has done before.
A painting. An oil painting. An 'easel painting'!
Set entirely at the exhibition private view where those who knew the artist are gathered, The Painting explores the arcane world of contemporary art through the multiple voices of those inside it or at its edges – a world in which status anxieties are acute, 'shock' is routine, language is sometimes tortured and wealth seeks to acquire a semi-spiritual cult value. A non-linear narrative woven from eleven interior monologues and the Exhibition Catalogue tells the moving story of a complex, conflicted artist who could never quite fit in, one for whom success may well have cost too much.
Did Matt Stadleigh commit suicide? No one is sure. Does the painting throws some light upon the nature of his death? Might his death help explain this strange turn in his work? Could they even both be parts of the same bizarre 'work of art'?
But don't expect a solution to the puzzle. Whether or not Matt Stadleigh did kill himself is left to the reader to decide – as the reader reflects, along with those who knew him, on what the painting may be saying about art, about the artist and about the art world.