Islam: An Illustrated Journey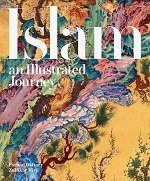 Author: Zulfikar Hirji (Caius 1996)
Publisher: Azimuth Editions in Association with the Institute of Ismaili Studies
An Illustrated Journey is a richly illustrated, accessible account of Islamic history that gives the reader an introduction to a faith that is practised today by over a billion people whose traditions and civilisations are rich and diverse.
Travelling through more than fourteen hundred years of history from Islam's formative era to its place in the modern world, the book explores the many social and cultural landscapes of Arabia, the Mediterranean, the Middle East, North Africa, sub-Saharan Africa, South Asia, South-east Asia, Central Asia, China, the Americas and Europe where Islam was adopted and took root.
The book also discusses the historical formation and development of Islam's many interpretative traditions and orientations including Sunnism, Shiʿism, Ibadism and Sufism. It also covers the diverse social and cultural institutions that Muslims have built and through which they have expressed their beliefs and ideas, as well as the numerous artists, intellectuals and personalities who have contributed to the story of Islam.
Buy online from