Elizabeth I: the people's queen?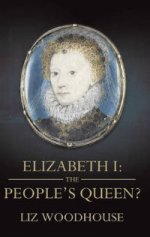 Author: Liz Woodhouse (Girton 1959)
Publisher: Troubador
A different window on the first half of the famous Queen's life. Elizabeth I is a historical novel narrated by the three women who knew her best (real figures from history), Lady Margaret Bryan, Kat Ashley and Lady Catherine Knollys. Their unique, backstage angle on Elizabeth's story brings to vivid life the dramatic and dangerous period of the Tudors. Elizabeth's formative years left harsh scars, but at 25 she reached the throne, to great rejoicing.
Then came the sting in the tail: incredibly, she (the last Tudor) refused to marry and provide vital heirs. Her country dreaded the likely outcome of civil war after her death. But, selfishly, the Queen put her private fears above her crucial public duty. Liz Woodhouse's novel unfolds over the first half of Elizabeth's life, ending as she is 35 when a fearful desolation hangs over the court because of her refusal to marry - a sharp contrast with her usual image today as Gloriana and Good Queen Bess.
Illuminating the emotional journey from a constrained upbringing to a young Queen under siege to secure the line, Elizabeth I is an engrossing historical read that will appeal to fans of Philippa Gregory and Alison Weir.
Buy online from