Wildlife of Peru
Price details
Per person sharing, includes internal but not international flights. Single supplement £1,180.
*Please note the US Dollar price is based on the exchange rate in April 2020. Contact the operator for the most up-to-date price information.
Andes to Amazon - an exploration of Peru's fascinating wildlife
A comprehensive sweep through diverse habitats from arid coasts to Amazon rainforest, from Humboldt penguins on the Pacific coast to tropical cloud forest in the Andean foothills. Nick Davies, highly respected naturalist and engaging trip scholar, will explore diverse aspects of animal behaviour, from leaf-cutter ants to sloths, butterflies and monkeys. He will also discuss his favourite bird, the cuckoo (of which Peru boasts 16 species).
The tour culminates with five nights in the Tambopata National Reserve, an area of pristine rainforest covering over 275,000 hectares, home to the world's largest macaw clay lick and a record number of animal species including the rare harpy eagle.
Highlights
Search for the elusive Andean cock-of-the-rock, Peru's national bird, at Machu Picchu
Stay in some of Peru's most comfortable and characterful hotels
Spend five days deep in the Amazon rainforest, and visit parrot and macaw clay licks
Discover Cusco - the heart of the mighty Inca empire
Marvel at Inca agricultural systems and intricate stonework in the Sacred Valley
Tour operator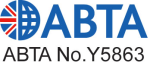 ,
Address:
The Mill, Quainton Road, Waddesdon, Buckinghamshire, HP18 0LP
Telephone:
+44 (0)1296 653000