The Panama Railroad
Price details
Price per person, exluding international flights
Single supplement £475
The railway that linked two oceans
This tours' focus is the incredible endeavour that became the Panama railroad, accompanied by today's leading authority on the project. Work began in the 1850s and attracted many Irish workers who were willing to work in challenging conditions far from home in the aftermath of the Great Famine. The railway was of vital importance, particularly to the US, and pre-dated the canal by over 50 years. Explore Panama ancient and modern, and all stages of the vital crossings of the Panama isthmus from the 'Camino Real' mule track, the railroad, and the iconic canal. Visit the historic Casco Viejo area of Panama City and see the new Agua Clara locks outside Colón, on the Caribbean. Expect plenty of wildlife too, because of the protection given to the canal zone in the hundred years since the canal's construction.
Highlights
Take the Panama railroad between the Atlantic and Pacific oceans
Make a partial transit of one of the world's greatest engineering achievements, the Panama Canal
Discover historical landmarks, including Panama City's old town, sacked by Henry Morgan
Itinerary
Full itinerary can be found on Last Frontiers website.
Tour operator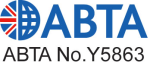 Address:
The Mill, Quainton Road, Waddesdon, Buckinghamshire, HP18 0LP
Telephone:
+44 (0)1296 653000