The Nazca Lines of Peru
Dr David Beresford-Jones
(Magdalene College, 1999)
Affiliated Scholar, McDonald Institute for Archaeological Research, University of Cambridge
Price details
Price per person, including internal flights. Excluding international flights
Single supplement £945
Theme
Archaeology and ancient history
Mysteries of the Nasca revealed
This tour provides an unrivalled opportunity to learn about the little-known Nasca people, who inhabited the arid coastline in what is now southern Peru from 750BC to 900AD, when their society collapsed for reasons possibly related to climate change. David Beresford-Jones, who has undertaken considerable field research in the area and is the UK's leading academic on the Nasca, will share his theories on the rise and fall of this fascinating culture. The main focus of the tour will be on Ica, Nazca and Paracas but time will also be spent visiting the classic Inca sites of Peru: Machu Picchu, the Sacred Urubamba Valley and the one-time Inca capital, Cusco.
Highlights
Visit Lima's Larco museum, whose extensive collection covers 5,000 years of Peruvian history
Stay on a vineyard in the Ica valley and view the enigmatic Nazca lines both from land and air
Admire fascinating marine wildlife on the Ballestas Islands
Fly to the high Andes and the Sacred Valley of the Incas, visiting both Cusco and Machu Picchu
Itinerary
Full itinerary can be found on Last Frontiers website.
Tour operator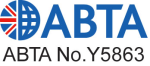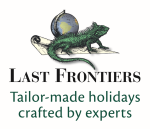 Address:
The Mill, Quainton Road, Waddesdon, Buckinghamshire, HP18 0LP
Telephone:
+44 (0)1296 653000