Peru: Inhabiting the Andes
Departing: Friday 6 April 2018
Returning: Wednesday 18 April 2018
Duration: 13 days

In Lima, visit the 5th century Huaca Pucllana pyramid and the renowned Larco Museum, whose exhibits span 4,000 years of Peruvian pre-Columbian history, accompanied by the museum's curator.
On the north coast, see the Lord of Sipán's tomb and the mighty Chan Chan adobe complex as Dr James discusses the region's inhabitants and their relationship with the landscape over the millennia. Visit ancient sites, including Machu Picchu, markets and vibrant present-day Andean communities in the Sacred Valley and Cusco, heart of the Inca empire.
Highlights:
See the dazzling range of Peru's geography from desert coast to the soaring peaks of the Andes
Learn about the remarkable Moche and Chimú coastal cultures
Explore the Sacred Valley of the Incas – markets, picturesque villages, salts pans and terraces
ARCHAEOLOGY AND ANCIENT HISTORY
ACTIVITY LEVEL: MEDIUM
Booking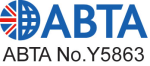 ,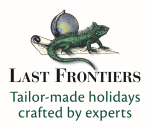 Address:
The Mill, Quainton Road, Waddesdon, Buckinghamshire, HP18 0LP
Telephone:
+44 (0)1296 653000
*Price details
Per person sharing, including internal flights within Peru. Flights from London are available from £720. Single supplement £840.
$5,700 - please note that this US Dollar price is based on the exchange rate in April 2017. Contact the relevant operator for the most up-to-date price information.