Oman Geology Field Trip
Price details
Price per person
Tour deposits are £250 per person until further notice and Indus have made it possible to request a refund or postpone travel plans at no extra cost, in the event that a trip can't go ahead due to Foreign Office advice or overseas government restrictions. All tour payments to Indus Experiences are 100% protected by our ATOL and ABTA Licences.
Oman is a fascinating country, its history and culture shaped in no small part by its geography. This is a rare opportunity for amateur geologists to explore the landscapes and geology of Oman, with visits to cultural sites included. You will discover this geological paradise including the world's largest and best-exposed ophiolite, eclogites, sheath folds, fantastic exposures of Mesozoic limestones and ancient Tethyan Oceanic seamounts, as well as its amazing deserts and beautiful coastline.
To see the full itinerary for this tour, please visit Indus Experiences website.
Highlights
Traverse Jebel Akhdar, the highest peak in Eastern Arabia and witness the Mesozoic shelf carbonates
Drive to the rim of Oman's Grand Canyon with its amazing views, spectacular hill villages, flowing streams and deep wadis
Drive through some remote parts of the Oman Mountains around Wadi Hawasina
Witness the world's largest and best exposed sheath fold along Wadi Mayh gorge
Explore the magnificent coastline around Muscat, including the fjords of Bandar Jissah and the old souq at Muttrah
Tour operator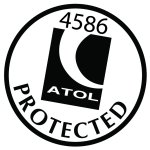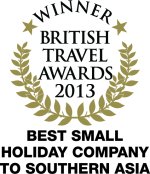 Address:
Unit 4 Artisan Place, 23 Ladysmith Road, Harrow, HA3 5FE, UK
Telephone:
+44 (0)208 901 7320