No-fly cruise to Iceland, Faroes and Scotland
Circumnavigate Iceland cruising from London
Departing: Sunday 5 August 2018
Returning: Monday 20 August 2018
Duration: 16 days

It has been said that the problem with travelling to Iceland is that it is hard to take in what you are seeing because every five minutes you are confronted with another breathtaking, life affirming,natural spectacle. With its deep fjords, rainbow-arched waterfalls, volcanic peaks, gushing geysers and creeping glaciers, Iceland puts on one of the most dramatic natural spectacles on the planet.
Join wildlife expert, ornithologist and research ecologist, Peter Mawby, on an itinerary designed to ensure you don't miss the many highlights this remarkable land has to offer.
Peter welcomes the opportunity to enhance your experiences of the wildlife around you, with commentaries out on deck and on tours during the cruise.
Highlights:
Enjoy Akureyri, with its magnificent green pastures, waterfalls and whale-filled bays
Enjoy an exclusive group excursion and special event
Free one category upgrade on selected grades
WILDLIFE
ACTIVITY LEVEL: MEDIUM
Booking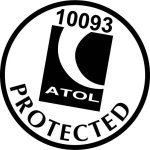 Address:
8 South Parade, Oxford, OX2 7JL
Telephone:
+44 (0)1865 302 573
*Price details
* Price per person based on two people sharing a cabin unless stated otherwise. US Dollar pricing is inclusive of 2 nights pre-cruise hotel in central London. Single supplement available on request.
$5,995 - please note that this US Dollar price is based on the exchange rate in April 2017. Contact the relevant operator for the most up-to-date price information