Mexico: Total Solar Eclipse
Professor Roger Davies
(Churchill 1975)
Professor Emeritus Philip Wetton Chair of Astrophysics, University of Oxford
Price details
Price per person sharing a double/twin room, including internal but not international flights.
Single supplement £795
with Oxford's Professor of Astrophysics
Join Professor Roger Davies (Christ's 1975), the Professor Emeritus Philip Wetton Chair of Astrophysics at the University of Oxford, for the total solar eclipse of 8 April 2024 in central Mexico.
On a two week itinerary, tour Mexico's colonial heartlands, visit Aztec, Olmec and Maya sites, and explore Puebla, both a beautiful city and also the centre of Mexico's astronomical research, where Professor Davies will give a public lecture and the group will visit the Large Millimeter Telescope.
Highlights
Observe a total solar eclipse at the point in its trajectory with the lowest chance of cloud cover
Visit Mexico's Large Millimeter Telescope (LMT) and High Altitude Water Observatory (HAWC) on the adjacent peak to Mexico's highest mountain, the Pico de Orizaba
Spend a day with the scientists at INAOE (the National Institute of Astrophysics, Optics and Electronics), at their headquarters in Puebla
Visit museums and libraries in Mexico City and Puebla
To view the tour's full itinerary, please visit the Last Frontiers website.
To request further details on this tour and check availability please contact Last Frontiers on alumni@lastfrontiers.com
Tour operator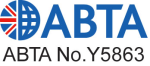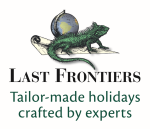 Address:
The Mill, Quainton Road, Waddesdon, Buckinghamshire, HP18 0LP
Telephone:
+44 (0)1296 653000