Magical Madagascar
Price details
Price does not include international flights
Single supplement £650
The Zoology of a Gondwanaland island
Prepare to be amazed by the wonders of Madagascar, a land untouched by humans until a few millennia ago. This island is a natural treasure trove of unique and fascinating creatures that have evolved in isolation for millions of years.
From the playful lemurs and the graceful sifakas to the dazzling chameleons, frogs and butterflies, you will encounter a diversity of life that is unmatched anywhere else on Earth. You will also enjoy the sights and sounds of the exotic birds, including the striking crested coua and the melodious parrots.
Along the way, you will learn how dedicated scientists and conservationists are striving to save this precious ecosystem from destruction.
Highlight
Delight in finding a diverse range of the island's 33 species of lemurs, a primate found nowhere else on earth
Discover totally unique flora and fauna – 5% of all known animal and plant species worldwide are found only in Madagascar
Enjoy some of Madagascar's glorious white sand beaches and unspoiled Indian Ocean coastline
Tour operator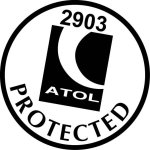 Address:
13 The Avenue, Kew, Richmond, Surrey, TW9 2AL
Telephone:
+44 (0)20 8940 4114