Lycia and Cappadocia
Price details
Price does not include international flights
Single supplement on application
Theme
Archaeology and ancient history
Gulet cruise combined with Catal Höyük and Cappadocia
Join us on a journey of discovery and adventure along the stunning Lycian coast of Turkey, where ancient history and natural beauty blend in perfect harmony.
You will cruise on a traditional wooden gulet, enjoying the sun, sea and scenery of this Mediterranean paradise. You will also explore some of the most impressive archaeological sites in Turkey, such as the Lycian tombs carved into the cliffs, the classical cities of Myra and Phaselis, and the Neolithic city of Catal Höyük, the oldest urban settlement in the world.
You will then venture into the heart of Anatolia, where you will marvel at the surreal landscape of Cappadocia, dotted with fairy chimneys and rock-cut churches. The adventurous can add an optional soar over the valley in a hot-air balloon, an unforgettable experience.
If you would like to extend your trip, you can also visit Istanbul, the vibrant and historic metropolis that straddles two continents. This is a tour that will captivate your senses and enrich your mind.
Highlight
Enjoy the congenial atmosphere aboard the Turkish gulet cruise, a 16-passenger motor-sailer chartered for our exclusive use
Discover incredible but lesser-visited classical sites in beautiful settings, from Myra and Arykanda to Phaselis and Olympos
Learn about the mystic cult of Mevlana at Konya, and what the excavations at Çatal Höyük teach us about the Neolothic world
Tour operator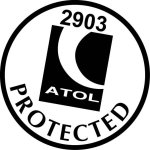 Address:
13 The Avenue, Kew, Richmond, Surrey, TW9 2AL
Telephone:
+44 (0)20 8940 4114