Himalayan Rocks and Temples
Experience Nepal's Ecological Zones from Kathmandu to Mustang
Departing: Monday 14 September 2020
Returning: Tuesday 29 September 2020
Duration: 16 days

On this tour, as well as enjoying the cultural highlights of Nepal, you will trek along the Kali Gandaki gorge from Kagbeni north to Lo Mantang, the capital of the old kingdom of Lo and learn about the geology of the highest mountains in the world.
The trail follows the broad valley floor with numerous branches of the river; some fording of streams will be inevitable. Shaligrams – small nodules of mudstone enclosing ammonite fossils sacred to Hindus - are common in this region. They have been eroded from the Jurassic and Cretaceous limestones that formed in the Tethys Ocean, a vast sea that previously lay between the Indian plate to the south and the Asian plate in Tibet to the north.
Highlights
Trek to spectacular mountain scenery to reach Mustang
Walking tours of the medieval cities of Patan and Bhaktapur
See the stunning multi-coloured rock formations of the high Himalayas
GEOLOGY
ACTIVITY RATING: HIGH
Booking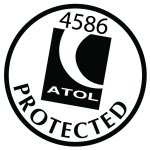 ,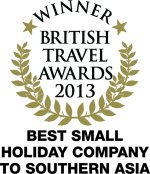 Address:
Unit 4 Artisan Place, 23 Ladysmith Road, Harrow, HA3 5FE, UK
Telephone:
+44 (0)208 901 7320
*Price details
Prices per person sharing room, including flights. Single room supplement £458/$596.
$4,654 - please note that this US Dollar price is based on the exchange rate in June 2019. Contact the operator for the most up-to-date price information.