Greek Civilisations
Price details
Price does not include international flights
Single supplement £510
Theme
Archaeology and ancient history
Athens, Delphi and the Peloponnese
Embark on an epic journey through the ancient wonders of Greece. You'll explore the magnificent cities and sites that shaped the Western civilization, from Athens to Delphi, Olympia to Mycenae, Epidavros to Tiryns.
You'll marvel at the stunning architecture and art that have stood the test of time, and learn about the fascinating history and culture that gave birth to democracy, philosophy, religion and language as well as mathematics and sport.
You'll also enjoy the modern museums that showcase the finest classical sculptures and artifacts. This is a once-in-a-lifetime opportunity to immerse yourself in the glorious heritage of Greece.
Highlight
Discover a comprehensive range of mainland classical sites, from Archaic to Classical and Hellenistic
Delight in evocative remains such as the Cyclopean walls of Tiryns, the theatre at Epidauros and sanctuary of Zeus at Olympia.
Enjoy the refurbished National Archaeological Museum and new Acropolis Museum which contain the finest classical sculptures.
Tour operator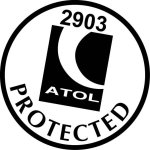 Address:
13 The Avenue, Kew, Richmond, Surrey, TW9 2AL
Telephone:
+44 (0)20 8940 4114