Enigmatic Albania
This trip is fully booked.
UNESCO treasures and the ruins of Roman Illyrium
Departing: Monday 3 June 2019
Returning: Wednesday 12 June 2019
Duration: 10 days

Discover Albania's glorious scenery and world-class archaeology as it emerges from decades of isolation. Walk in the shoes of the Romans along the Via Egnatia and uncover the remains of the great city of Apollonia. Many decisive battles from Caesar's Civil War with Pompey were fought in Illyria and the region is littered with historic sites. Discover many UNESCO heritage listed gems, from charmingly preserved Ottoman towns to spectacular classical ruins. The tour also includes visits to some of Albania's many late antique era and Byzantine monasteries, churches and basilicas, featuring lavish mosaics and unique frescoes.
Highlights
Uncover over 2,500 years of history at the ruins of Butrint, with Greek, Roman, Byzantine, Venetian and Ottoman remains 
Stroll around the spell-binding towns of Berat and Gjirokaster, with 600 preserved Ottoman-era houses 
Visit evocative Illyrian sites, including Antigonea, Byllis and Oricum 
Gain in-depth historic and cultural knowledge with lectures from trip Gillian Gloyer (MA Oxon) respected author and Albanian archaeology expert
ARCHAEOLOGY AND ANCIENT HISTORY
ACTIVITY LEVEL: MEDIUM
Booking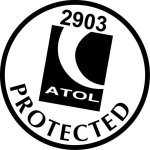 Address:
13 The Avenue, Kew, Richmond, Surrey, TW9 2AL
Telephone:
+44 (0)20 8940 4114
*Price details
Price per person, not including flights from the UK. Single supplement on request.
$3,295 - please note that the US Dollar price is based on the exchange rate in May 2018. Contact the relevant operator for the most up-to-date price information.