Ecuador and Galapagos
Price details
Price includes domestic flights within Ecuador but not international flights
Single supplement £1750
Quito, Cotopaxi, and Amazon Rainforest with Galapagos Cruise
Imagine exploring the Galapagos Islands, the living laboratory of evolution where Darwin made his groundbreaking discoveries. Imagine walking among giant tortoises, marine iguanas and colorful birds that are found nowhere else on Earth. Imagine sailing on a first-class yacht with just 16 fellow travelers and a Cambridge zoologist who will share his insights on the natural wonders you encounter. This is the ultimate adventure for nature lovers and wildlife enthusiasts.
Our tour starts in Quito, the historic capital of Ecuador and a World Heritage city. Here you will marvel at the rich cultural heritage and stunning scenery of the Andes mountains. Then you will fly to the Galapagos Islands, a volcanic archipelago that is home to an amazing diversity of endemic species. You will visit different islands, each with its own unique landscape and wildlife, and learn how they have adapted to their environments over millions of years. You will also have the opportunity to snorkel, kayak and hike in this pristine paradise.
After five days of cruising the Galapagos, you will return to the mainland and head to the Ecuadorian Amazon, the most biodiverse place on earth. You will stay in an eco-lodge surrounded by lush rainforest and exotic animals. You will also meet the indigenous Kichwa people and learn about their culture and traditions.
This is a once-in-a-lifetime journey that will inspire you with the beauty and wonder of nature. Don't miss this chance to follow in Darwin's footsteps and discover the secrets of evolution.
Highlight
Explore colonial Quito, volcanic Cotopaxi National Park and the indigenous market town of Otavalo
Experience the 'natural laboratory' of evolution that is the Galapagos islands on a first-class small-ship cruise
Discover the biodiverse Amazon rainforest with daily walks and canoe rides with naturalist guides
Tour operator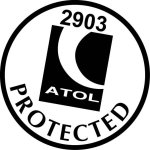 Address:
13 The Avenue, Kew, Richmond, Surrey, TW9 2AL
Telephone:
+44 (0)20 8940 4114