Cruising the Turquoise Coast of Caria
Departing: Saturday 19 September 2020
Returning: Saturday 26 September 2020
Duration: 8 days

Join Professor Richard Hunter (Pembroke 1975) to discover the many sites along the coast of Asia Minor while cruising the lovely waters of ancient Caria in an exclusively chartered Turkish gulet.
The scenery is typical of the beautiful Turquoise Coast of the East Mediterranean, and there is ample time for swimming between visits. Ancient cities featured include Halicarnassus, with the remains of the Tomb of Mausolus, the Mausoleum, one of the seven wonders of the ancient world. The harbour of Bodrum is overlooked by the Crusader Castle of St Peter. Discover the site of Knidos with its ancient harbour and theatre and visit the foundations of the Hellenistic Temple of Aphrodite where the most famous statue in the world, Praxiteles 'Knidia', was displayed. Further along the coast are the remains of the Rhodian fortress at Loryma with dramatic views to the Island of Rhodes.
In central Caria, there will be a special guided visit to Aphrodisias an outstanding Hellenistic, Roman and Byzantine site and a UNESCO World Heritage site currently being excavated by New York and Oxford Universities. Take a riverboat at Ekincik into the Dalyan River and visit the Roman city of Caunos and upriver view the spectacular 4th-century rock-cut temple tombs on the cliff-face. Finally, cruise into the beautiful Bay of Fethiye and the borders of ancient Lycia.
Highlights
Gain insight on the many ancient sites along the coast of Caria with Professor of Classical Greek Greek studies, Richard Hunter (Pembroke 1975)
Be shown the excavations at the spectacular site of Aphrodisias by a member of the Oxford University excavation team
Discover the ancient site of Knidos with its Greek harbour and theatre and visit the foundations of the Temple of Aphrodite
ARCHAEOLOGY AND ANCIENT HISTORY/CRUISING
ACTIVITY RATING: MEDIUM
Booking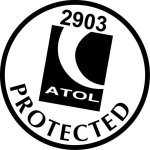 Address:
13 The Avenue, Kew, Richmond, Surrey, TW9 2AL
Telephone:
+44 (0)20 8940 4114
*Price details
Price per person, not including flights. Single supplement £1,350.
$3,493 - please note that this US Dollar price is based on the exchange rate in June 2019. Contact the operator for the most up-to-date price information.