Burgundy by Hotel Barge
Price details
Price does not include train/flight to Dijon
Single supplement £2,000
Medieval architecture and the wines of the Cote d'Or
Experience the charm and beauty of Burgundy and Petite Saône on a hotel barge cruise. You'll discover the rich history and culture of this region as you visit the stunning Hospices de Beaune, the lively Dijon market, and the ancient castles and abbeys along the way.
You'll also have the opportunity to taste some of the world's finest wines at the renowned Cote d'Or vineyards.
Whether you prefer to relax on board and enjoy the scenic views, or hop on a bike and explore the countryside, you'll find something to love on this unforgettable journey.
Highlight
Enjoy the congenial atmosphere aboard the comfortable hotel barge, taking just 20 passengers and chartered for exclusive use
Your choice of relaxing or active: bicycles carried on board for cycling along the towpath
Sample French delicacies prepared on board by our own chef, alongside famed Burgundy wines from local vineyards
Tour operator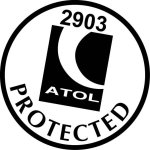 Address:
13 The Avenue, Kew, Richmond, Surrey, TW9 2AL
Telephone:
+44 (0)20 8940 4114