Astronomy in India
Stargazing from the ancient world to the present day
Departing: Friday 13 September 2019
Returning: Friday 27 September 2019
Duration: 15 days

India has a proud and long history of astronomical observation, where scholars and priests have studied the heavens since ancient times. Astronomy was already recognised as an important intellectual and spiritual discipline by the time the Vedas were written around 1500 BCE. 
Discoveries in Ancient Greece, China, and the Islamic world all cross fertilised with those made in India, and a native astronomical tradition remained strong and influential well into the early modern period, with India's rulers priding themselves on the size and sophistication of their astronomic observatories. 
On this fascinating expert-led tour you will visit historical observatories and also learn about modern-day astronomical developments and discoveries, whilst also appreciate the cultural influence of star gazing and study has on Hindu beliefs and practices today. 
Discover the interplay between science, religion, and folk traditions on this one-off astronomy themed tour of India.
Highlights
Meet researchers at the Nuclear Science Centre in Delhi
Visit the UNESCO listed astronomical observatories of Maharaja Jai Singh II (Subject to permission)
Learn about contemporary research at the Centre for Astronomy in Pune
SCIENTIFIC
ACTIVITY LEVEL: MEDIUM
View detailed itinerary and how to book: www.indusexperiences.co.uk/alumni-travel/astronomy-india
Booking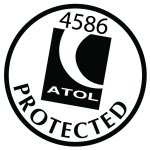 ,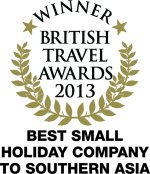 Address:
Unit 4 Artisan Place, 23 Ladysmith Road, Harrow, HA3 5FE, UK
Telephone:
+44 (0)208 901 7320
*Price details
Price per person, cost includes International flights from UK. Single Room supplement is £985/$1,330.
$6,054 - please note that this US Dollar price is based on the exchange rate in May 2018. Contact the relevant operator for the most up-to-date price information.