Antarctica - to the Weddell Sea
Price details
Price per person (in twin porthole cabin) excludes international flights.
A voyage into the Weddell Sea in search of Emperor Penguins
A wonderful opportunity to go beyond the Antarctic Peninsula and venture further south, to an emperor penguin rookery south of Snow Hill Island. Ice conditions permitting, guests are ferried by helicopter to find the penguins heading for open water.
The journey begins with a night in cosmopolitan Buenos Aires, before flying south to Ushuaia, the southernmost city in the world. Board the Ortelius, a comfortable and ice-strengthened expedition ship operated by experienced polar operator Oceanwide Expeditions, carrying a maximum of 118 passengers. Cross the Drake Passage, looking for whales and albatrosses with James Lowen and enjoying lectures from the on-board naturalist guides. Enter the Weddell Sea, and make landings, visiting sites that may include Duse Bay, Seymour Island, Devil Island, Brown Bluff, Gourdin Island and the Argentine research base at Esperanza. After a final landing at Deception Island return to Ushuaia, disembark, and fly to Buenos Aires for a final night.
Highlights
Experience the White Continent from land, sea and air thanks to helicopters on board, including 2 days attempting to visit an emperor penguin rookery with 4,000 breeding pairs in the Weddell Sea
Enjoy exclusive advice from James Lowen, an expert on the wildlife of the continent and a professional photographer
Explore the Antarctic Peninsula with early-season conditions of clean snow, accompanied by spectacular wildlife, towering icebergs, and otherworldly vistas
Spend 10 nights on the m/v Ortelius, a comfortable small ship designed specifically for polar exploration
Special note
Should minimum numbers not be reached by 12 months before departure you will be offered the options of a refund, or to travel on Ortelius as a normal passenger (at the standard cruise rates, i.e. a slight reduction), with the benefit of the experienced on-board guides but without James's particular expertise.
To view the tour's full itinerary, please visit the Last Frontiers website.
To request further details on this tour and check availability please contact Last Frontiers on alumni@lastfrontiers.com
Tour operator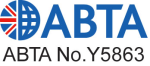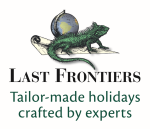 Address:
The Mill, Quainton Road, Waddesdon, Buckinghamshire, HP18 0LP
Telephone:
+44 (0)1296 653000