Ancient Ethiopia - 2nd Trip
This trip is fully booked.
Aksum, Lalibela and the Blue Nile Falls
Departing: Thursday 12 September 2019
Returning: Wednesday 25 September 2019
Duration: 14 days

Explore the monasteries, rock-hewn churches and dramatic mountain scenery of Ethiopia, accompanied by Dr Jacke Phillips, an expert on the archaeology of Lalibela and Aksum. Aksum's remains include monolithic obelisks, royal tombs and castles, whilst Lalibela's awe-inspiring churches remain an important place of pilgrimage for Ethiopians today. The tour also includes the wildlife of the spectacular Simien Mountains and a visit to the famed source of the Blue Nile at Lake Tana.
Highlights
Learn about the incredible empire of Aksum, once the most powerful state between the Eastern Roman Empire and Persia 
Discover the holy city of Lalibela, with its wonderous rockhewn churches  
Discover the little-known cave churches of Tigray, set high up in the rugged Geralta Mountains 
Explore the medieval castles and palaces of Gondar, once known as the 'Camelot of Africa'
ARCHAEOLOGY AND ANCIENT HISTORY
ACTIVITY LEVEL: MEDIUM
Booking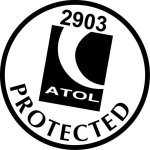 Address:
13 The Avenue, Kew, Richmond, Surrey, TW9 2AL
Telephone:
+44 (0)20 8940 4114
*Price details
Prices per person sharing, not including flights from UK. Single supplement £480.
$4,945 - please note that this US Dollar price is based on the exchange rate in June 2018. Contact the relevant operator for the most up-to-date price information.