What our Alumni Groups are doing
The University has over 200 volunteer-led Alumni Groups around the world. Find out how they are staying connected to their local alumni community.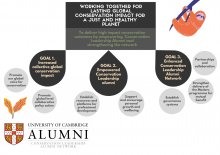 Conservation Leadership Alumni Network
The University of Cambridge Conservation Leadership Alumni Network (UCCLAN) represents a highly committed group of leaders from over 80 countries across the globe working to instil change and drive conservation initiatives for a just and healthy planet.
After the establishment of the network in 2018, the UCCLAN has just released its inaugural strategy - an ambitious approach to achieving lasting global conservation impact through a set of initiatives led and delivered on a voluntary basis by its members.
The strategy can be viewed online. Get involved and support the network by connecting with us.
Birmingham Cambridge Society
In April, Chair of Birmingham Cambridge Society, Dr Wei Liu, liaised with the current committee members for a online meeting to discuss the Covid-19 lockdown as well as potential responses to the outbreak. As a result of their discussions, the Society coordinated a first batch of Personal Protective Equipment (PPE) donations to the University that included face masks, goggles, visors and a temperature gun. These items were generously donated by committee member Sullivan Ye (Darwin 2014). 
In addition, the Society is also planning to raise the second batch of PPE for the elder members within the Society catchment area. If this is something you think you would be interested in, please get in touch via the contact form on the Group's website.
Cambridge Society of Bristol and Bath
The Bristol and Bath group of Cambridge Alumni recently held their first virtual event, a quiz evening, which was enjoyed by all.
Group member Sally Dore (Queens' 1982) has put together a fantastic guide to planning your own virtual quiz night. Drawing on her experience and advice from others (her children were big contributors) Sally's article is sure to give other alumni a brilliant starting point for their own quiz night. The guide is broken down into helpful sections, including some tips from experience,  tackling all the key issues presented by an online quiz night. You can read more about the evening and access Sally's fantastic guide and example questions here.
Following the success, it looks like there will be a continued effort to connect virtually by the Cambridge Society of Bristol and Bath. Plans for the next quiz are underway and member will be updated soon.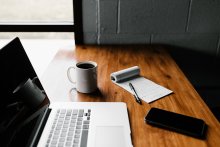 CAMentrepreneurs
On Wednesday 13 May, CAMentrepreneurs and Cambridge Society of Edinburgh hosted a successful online meet-up event. This virtual meeting included a panel discussion and an opportunity to try online networking. The event was open to both current members of both groups, as well as non-members.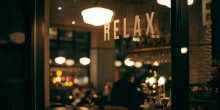 Oxford and Cambridge Alumni Society, Czech Republic
Earlier in April Oxford and Cambridge Alumni Society, Czech Republic moved their popular Wine & Discussion event online in response to the international lockdown. For this event two 'Oxbridge' graduates, molecular biologist Martin Dienstbier and sinologist Jiri Hudecek, discussed the current coronavirus outbreak from multiple different perspectives. The society welcomed questions from their attendees in a Q&A, resulting in an engaging virtual discussion.
Cambridge Society in Derbyshire
The Cambridge Society in Derbyshire is an active group with a long history and loyal membership. In normal times we would shortly be looking forward to our third activity of the year.  Like everyone around the country we have been 'grounded' by Covid-19.  
We have inevitably had to cancel our events for the Spring and Summer and a number of us have been forced to 'shield'. This year our AGM was to take place over tea and buns at the Masson Mill Museum in the delightful Derwent Valley. We had booked a guided tour of the working museum section of  Masson Mill, the third water-powered mill on the River Derwent, built in 1783 by Richard Arkwright, a figure central to the development of mechanised industry in the UK.  As usual our AGM was due to be squeezed into the gap between the morning and afternoon tours.
Rudely deprived of our March cultural visit we were determined not to miss the main highlight of the year - our AGM!  As always '...life must go on...' and so I am proud to report that the AGM took place via Zoom with some recording their votes in advance.  Many of our members have therefore 'boldly gone' where they had never gone before. One of our non-committee members acted as scrutineer for the main proposal, that the committee should be re-elected en bloc.  Failing that vote of confidence, our committee would have lost its powers under the Rules and the Society cast into constitutional limbo.
Happily the motion was resoundingly carried and the committee marches on, not just with proper authority from our members, but with hope in its heart for next year.  If I kept a CV these days, then chairing my first Zoom meeting would definitely be one of my achievements.  Buoyed by this success, committee meetings will continue to be digital for the foreseeable future, planning for the time when our activities can begin again.
On a more sober and deeply sad note the AGM had to note the death early in April of Jim Morrison (Queens' 1962) our Treasurer for many years. Jim was a lively and charming man with great energy and skill and a wicked smile. He was very active in his community on the borders of Derbyshire and Leicestershire. It may well have been as a result of his community activity as a volunteer driver that he contracted Covid-19 in mid-March. After a battle of several weeks he died after a long period of mechanical ventilation. We all remain absolutely devastated at the untimely loss to his family. We are also grieving a valued, devoted and enthusiastic member of our Society.
So, battered but undaunted, we now need to find a new Treasurer.  Although we attract a trickle of new members from the ranks of recent graduates we should very much like to see the average age of membership drop further still. If you would like to join us in Derbyshire, please do so via our webpage.
Martin Kirby-Sykes (Churchill 1969)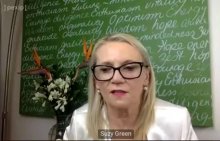 Cambridge Society of New South Wales
On Thursday 28 May the Society held their first virtual event with Dr Suzy Green on 'The What, Why & How of Positive Psychology'. Dr Suzy Green is an affiliate of the Well-being Institute, University of Cambridge, and is Founder & CEO of The Positivity Institute based in Sydney. This event was the first digital offering in the group's incredibly popular 'Thinking at Twilight' lecture series, which has moved online in light of the ongoing social restrictions.
The group received positive feedback from its attendees, including those from slightly further afield:  'Thank you for extending the invitation to New Zealand. I found the talk really helpful. I hope we may be able to join in again in the future.'
The group used the online webinar platform Pexip, which was expertly managed by committee member Emily Baxter.  Attendees were able to use the chat box if they wanted to participate with questions and comments, or simply listen and enjoy the webinar. Over 40 group members registered for this event and all registrants have been sent a link to the recording. As is usual for Thinking at Twilight's events, the audience was a mixture of alumni of all ages and backgrounds.
You can watch the recording of Cambridge Society of NSW's Thinking at Twilight 'The What, Why & How of Positive Psychology' here.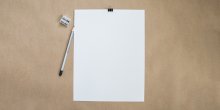 Oxford and Cambridge Society of San Diego
Oxford and Cambridge Society of San Diego have been holding semi-annual Trivia Challenge Matches with Harvard and Yale for a few years now. At their last in-person match in March they saw the Harvard/Yale team win for the second time in a row. In light of the current social distancing mandate and the likelihood that they would not be able to meet in person for some while, they decided to host a virtual Trivia Challenge Match.
On Thursday 21 May, up to 80 Oxbridge and Harvard/Yale alumni signed in to a Zoom meeting organised by their new President, John Newsam, (Lincoln College, Oxford).
Alex Moreno (Cambridge and Harvard), who is the group's long-time Quizmaster, explained the rules and asked the first of his frequently searching questions.  
The quiz lasted around 2 hours (with a half-time break) with time to confer on the task of naming the ten most populated cities in the world (2 points for each correct answer and one point deducted for a wrong answer). See here for the answer. After a very closely fought contest, one of the Harvard/Yale teams, aptly named Crimson and Blue, emerged victorious, confirming the Harvard/Yale supremacy, for now, with a third consecutive win.
The Oxford and Cambridge Society of San Diego, are planning a re-match soon. Details will be posted on their event page.
Oxford and Cambridge Society of San Diego
With the novel coronavirus pandemic showing no signs of letting up and large gatherings being out of the question, the Oxford and Cambridge Society of San Diego decided to have another, our second, Virtual Team Trivia Quiz, on Wednesday, June 24th.
By 7.00pm almost 60 OxBridge and Harvard/Yale alumni had signed in to a Zoom meeting arranged by our President, John Newsam, (Lincoln College, Oxford). As our Trivia Quizzes are team events, and team consultation on the correct answers needs to be private, a few minutes was taken up in setting up break-out groups of, typically, 6 players each.
Our long-time Quizmaster, Alex Moreno, (Cambridge and Harvard) explained the rules and asked the first of his frequently searching questions. Answers were submitted by Team Captains via the Zoon Chat feature. The quiz continued for about 2 hours, with a half-time break, with time to confer on the task of naming the first ten elements in the Periodic Table (2 points for each correct answer and one point deducted for a wrong answer). See HERE for the answer.
After a very closely fought contest, the final question was the decider – What was the date of the Brown vs Board of Education Supreme Court Decision. See HERE. One of the Harvard/Yale teams, aptly named Crimson and Blue, emerged victorious, confirming the  Harvard/Yale supremacy, for now, with a fourth consecutive win. We'll have a return match shortly, date to be advised.
Cambridge Society of Victoria
In April the Cambridge Society of Victoria sent a 'Digital Care Package for Your Brain' to all their members. This fantastic email contained links to a variety of digital content, some of which is exclusivly available to our alumni via our website. In addition to highlighting the recent online edition of Cambridge Conversations webinar, the email also provided the link to a virtual tour of the 'True to Nature' exhibition at our very own Fitzwilliam Museum. The society also featured more local content, including a link to participate in the Australian Ballet's free online classes
Cambridge Society of Victoria
The Cambridge Society of Australia (Victoria) regularly holds Alumni events in Melbourne, including monthly lunches with guest speakers, a Boat Race Dinner, a screening of the Varsity Match with lunch and it's Black Tie Annual Dinner. The events of 2020 included over 5 million Melbournians living in various degrees of lockdown from March until November, including over 100 days of strict lockdown, putting the normal calendar of events on hold for the Society and moving most interactions, for all Melbournians, online.
In response, the Society's Black Tie Annual Dinner was reimagined and with the foresight, perseverance and sheer hard work of the sub-committee led by Trish Mullen (Downing, 98), ably assisted by Antara Mascarenhas (Queens', 02) and Fabrice Boucherat (Emmanuel, 93), the event took place as advertised on the evening of Friday 23rd October.
The event normally features one leading Australian or international guest speaker, however, moving online the virtual event format allowed for three Cambridge alumni speakers: Claire Spencer AM, Chief Executive Officer of the Arts Centre Melbourne, Alice Fraser, writer, broadcaster and comedian, and Miriam Margolyes OBE, stage, screen and radio actor.
For those that had booked, a magnificent Tucker Box, resplendent with the University Arms, materialised on their doorsteps on the day containing gourmet food, local wine, a Bingo scroll, lucky tickets, a menu, running order and cooking instructions. This was an impressive logistical feat by the organising team to work with local suppliers who were still permitted to make contactless deliveries under the strict lockdown.
Attendees were sent a music playlist to enjoy as they prepared for the evening and the virtual doors opened at 6:45pm for a 7pm official start time. Incredibly, well over 100 alumni and guests, generally dressed in traditional Black Tie, joined the virtual dinner with formally set dinner tables, some laden with flowers and of course, some joined by cats and dogs during the virtual event who were curious to their owners preoccupation. General Zoom tech issues were avoided with many members having previously attended various virtual quiz nights held by the Society throughout Melbourne's long lockdown.
Following President Dr Raul Sanchez Urribarri's (St. Edmund's, 98) introductions the evening got off to a flying start with crowd-warming repartee and songs from our inimitable comedienne Alice Fraser (marooned in Sydney but still managing to broadcast to the UK and USA). Claire Spencer AM, CEO of the Melbourne Arts Centre, followed with a full exposé on the trials and tribulations that had hit and were now confronting the Arts Industry, finishing with a substantial Q&A session.
In the meantime the participants ate, drank, and applauded, trying to remember to record various mentions of Cambridge Colleges on their bingo sheets. Everyone enjoyed an update on Cambridge Australia Scholars activities from Antara, and then the grand finale with Claire Spencer in Melbourne in a delightful in-depth conversation with Miriam Margolyes OBE, who happened to be on retreat in Italy, but whose deep ties to both Australia and Cambridge enriched the conversation.
The event concluded in the usual manner, lively chats between those still in the virtual room, a welcome opportunity for some to catch up after a long year apart from friends, family and fellow alumni. Particular thanks are due to Trish, the M.C. for the night who, seamlessly manipulating the Zoom controls, produced a truly great evening, an Annual Dinner to remember.