What have we learned from LGBTQ+ Studies at Cambridge?
What have we learned from LGBTQ+ Studies at Cambridge?
Monday 27 September 2021,

1.00pm

to

1.50pm

BST
Monday 27 September 2021,

1.00pm

to

1.50pm

BST
Since its launch in 2018, LGBTQ+@Cam, a major new research initiative led by the Department of Sociology, has extended its reach across all six Schools and virtually every discipline. From the social sciences and humanities to the STEM subjects, the effects of the Q+ programme have been far-reaching and transformative. In part this is because of a new emphasis on inclusivity and diversity in research culture as a component of research excellence. The programme has also come to serve as an important hub for alumni and non-university partners to enable new connections with cutting edge academic research. In this session we will be discussing the lessons learned from the rapid growth of this new subject area, and in particular what they suggest for the future of the University in the post-COVID era.
Speakers
The Rt Hon Lord Chris Smith PC (Pembroke 1969 and Master of Pembroke)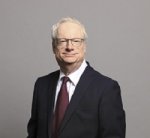 Member of the House of Lords, Master of Pembroke College Cambridge, Chairman of the Intellectual Property Regulation Board, former Chairman of the Advertising Standards Authority and of the Environment Agency. 
Born in 1951, Chris was educated in Edinburgh and then Pembroke College, Cambridge, achieving a double first in English (and later a PhD on Wordsworth and Coleridge) and was also a Kennedy Scholar at Harvard.  
Chris began his political career as a Labour Councillor for Islington Borough, becoming the Labour MP for Islington South and Finsbury in 1983.  He became the first openly gay MP in the UK, coming out publicly in 1984.  In 1997 he became Secretary of State for Culture, Media and Sport – the first openly gay Cabinet Minister in the world; during the next four years he restored free admission to national museums and galleries, established NESTA, the Film Council, Creative Partnerships for Schools, and the Foundation for Youth Music, expanded funding for the arts and sport, championed the creative industries for the first time in Government, and began the switchover process for digital television. He returned to the back benches in 2001, played a leading role in opposing the Iraq war, standing down from the Commons in 2005.  He now sits in the House of Lords as a non-affiliated Peer.
  
In 2003 he became Director of the Clore Leadership Programme, helping to develop the potential of future leaders in the cultural sector; he stepped down in July 2008 to become Chairman of the Environment Agency, which he chaired from 2008 to 2014.  From 2007 to 2017 was also Chairman of the Advertising Standards Authority.  Since 2014 he has been Chairman of The Art Fund.  He was Chairman of Judges for the Man Booker Prize in 2004, and Chairman of the Donmar Warehouse Theatre until 2014. In 2011-12 he led the Review of Film Policy for the Government.  He is also a Non-Executive Director of PPL and Chairman of South Staffs Water, Chairman of the Intellectual Property Regulation Board, President of the Wordsworth Trust, and a Board Member of English National Opera.  Since October 2015 he has been Master of Pembroke College in Cambridge.  
Professor Sarah Franklin (Fellow of Christ's College)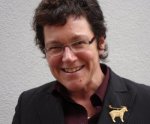 Professor Sarah Franklin (she/her) is the Chair of Sociology at the University of Cambridge, and the Director of lgbtQ+@cam
Matt Maddocks (Jesus 1996)
Mat Maddocks graduated in Land Economy from Jesus College in 1999. He has since pursued a successful career in the insurance industry. He is a co-founder of the Cambridge University LGBT+ Alumni Association, and supports a number of other diversity and inclusion initiatives. Mat plays for a LGBT+ and inclusive rugby team in south London. His marriage to Kevin was the first ever same sex marriage to take place in the 525 year history of Jesus College. 
Dr Robert Pralat (Queens' 2011)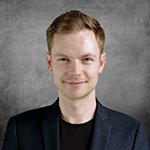 Dr Robert Pralat is Leverhulme Early Career Fellow in the Department of Sociology where he is a member of the Reproductive Sociology Research Group (ReproSoc). His research combines his interests in sexuality, health, family and gender. He studies how people who, historically, have not been expected to have children – in particular, LGBTQ people and people living with HIV – respond to cultural changes and advances in medicine that enable them to become parents. Robert's research also examines moral judgements about public funding allocation in healthcare and how different kinds of desire affect the demand for medical interventions.
Robert has a BSc in Psychology and an MA in Gender Studies from the University of Leeds, and a PhD in Sociology from the University of Cambridge. Before moving to Cambridge in 2011, he worked for OPM, a London-based independent research organisation, and in the Centre for Sexual Health and HIV Research at University College London.
Elisabeth Sandler (Darwin 2017)
Elisabeth Sandler (she/her) is a fully funded Sociology PhD candidate at the University of Cambridge. Her intersectional PhD research, supervised by Professor Sarah Franklin and Dr Marcin Smietana, explores the coming and being out experiences of LGBTQIA+ identifying Cambridge students and staff members. The findings from this study will generate action points that can be used to improve the lives of LGBTQIA+ students and university employees within the UK and beyond. This piece of research is a continuation and expansion of the 'Out at Cambridge' study (lgbtQ+@cam) for which Elisabeth worked as a full-time researcher in 2019.
Her academic background is in Educational Sciences (BA, University of Innsbruck), Research Training (MSc, University of Oxford), and Reproductive Sociology (MPhil, University of Cambridge). Elisabeth's teaching focusses on qualitative research methods, gender, sexuality, family sociology, and includes organisations such as the University of Cambridge (UK), University of Innsbruck (Austria), University of Hamburg (Germany), and ViaX (China).
 
Booking information
Booking for this event is now closed.