Violent Fraternity: Indian political thought in the global age
Violent Fraternity: Indian political thought in the global age
Monday 27 September 2021,

12.00pm

to

12.50pm

BST
Monday 27 September 2021,

12.00pm

to

12.50pm

BST
Violent Fraternity examines the political thought that laid the foundations of modern India. Dr Shruti Kapila sheds new light on leading figures such as M. K. Gandhi, Muhammad Iqbal, B. R. Ambedkar, and Vinayak Savarkar, the founder of Hindutva, showing how they were innovative political thinkers as well as influential political actors.
She also examines lesser-known figures who contributed to the making of a new canon of political thought, such as B. G. Tilak, considered by Lenin to be the "fountainhead of revolution in Asia," and Sardar Patel, India's first deputy prime minister. Kapila argues that it was in India that modern political languages were remade through a revolution that defied fidelity to any exclusive ideology. She shows how the foundational questions of politics were addressed in the shadow of imperialism to create both a sovereign India and the world's first avowedly Muslim nation, Pakistan. Fraternity was lost only to be found again in violence as the Indian age signaled the emergence of intimate enmity.
Dr Kapila will introduce her book and discuss it with Professor Richard Bourke before taking questions from the audience.
Speakers
Dr Shruti Kapila (Fellow of Corpus Christi)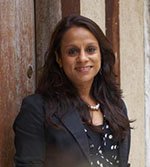 Dr Shruti Kapila is a University Lecturer in History and Convenor of the History and Politics Tripos at the University of Cambridge. She graduated from Panjab University Chandigarh before completing her Master's in Modern History at JNU, Delhi, and her doctorate at SOAS, London University.
Dr Kapila's principal field of scholarship and publications are Modern and Contemporary India and Global Political Thought. She also researches and writes on the History of Modern Science and Race, Gender and Political Violence. Her latest work, Violent Fraternity in the Indian Age (Princeton, 2021), received advanced praise as a 'ground-breaking' book tipped to 'globalise' the field of political thought.
Dr Kapila regularly engages in political commentary and opinion on India and global politics for the international media. She co-convenes a closed-door seminar at the House of Lords that puts Indian leaders and key voices in dialogue with their British counterparts on pressing issues of the day. She also occasionally advises and consults with the Foreign and Commonwealth Office and Indian institutions, including the National Commission for Women, the highest policy body for women in India. She is a Fellow and Director of Studies at Corpus Christi College.
Professor Richard Bourke (King's 1987)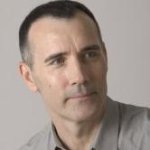 Professor Bourke took his first degree at University College Dublin and completed his PhD at the University of Cambridge. He gained a second BA in Classics at Birkbeck College, University of London. He held his first academic post in Dublin, before moving to Queen Mary University of London, where he became Professor in the School of History in 2012. He was elected to the Chair in the History of Political Thought at Cambridge in 2018. Having co-directed the AHRC-funded project on Popular Sovereignty in Historical Perspective, he currently co-directs the History in the Humanities and Social Sciences Network, also funded by the AHRC. His work has attracted various accolades and awards, including as joint winner of the István Hont Memorial Book Prize in Intellectual History in 2016. 
Booking information
Booking for this event is now closed.